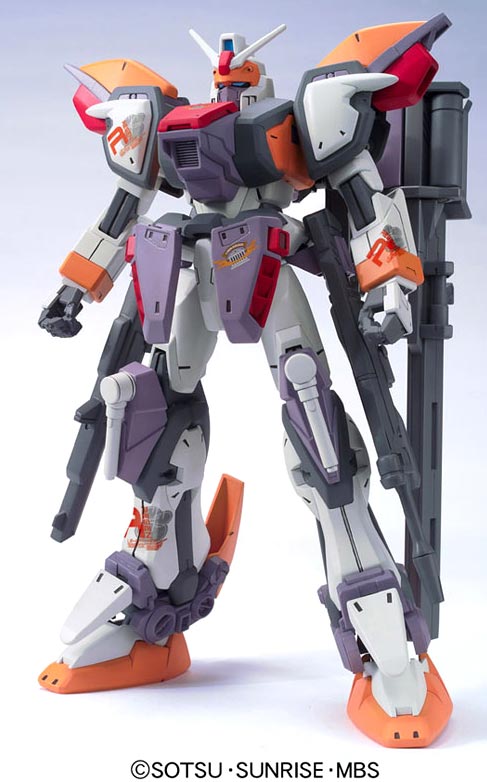 Kaite Madigan's LR-GAT-X102 Regen Duel Gundam from the Gundam Seed vs Astray manga series. This particular mobile suit was operated by the Librarian Works group. Like the other mobile suits in this line of model kits, the Regen Duel can accept the back pack of the
1/100 Nix Providence Gundam
.
It's only now after reading the literature of this mobile suit from
its official site
did I realize that Librarian Work's mobile suits are named after specific weather events. According to the site "Regen" stands for rain in German. Case in point also,
"Hail"
for the
Hail Buster Gundam
and
"Gale"
for the
Gale Strike Gundam
.
This mobile suit is based on the Duel Gundam from the original Gundam Seed anime series which was stolen by Yzak Joule & Co from the Earth Alliance forces to be used by ZAFT. This one packs a 350 mm Rail Bazooka, beam sabers, 175 mm grenade launcher, 57 mm energy beam rifle, 115 mm rail rifle and a beam shield.
Construction Manual and Color guide for the Regen Duel Gundam was translated to English from the manual posted over at
Dalong
.
Available at these Online Shops:
Related Products
The 1/100 Regen Duel Gundam is selling for
1832 yen
at
Amiami
,
2500 yen
at
HobbyLink Japan
,
1750 yen
at
HWJapan
.