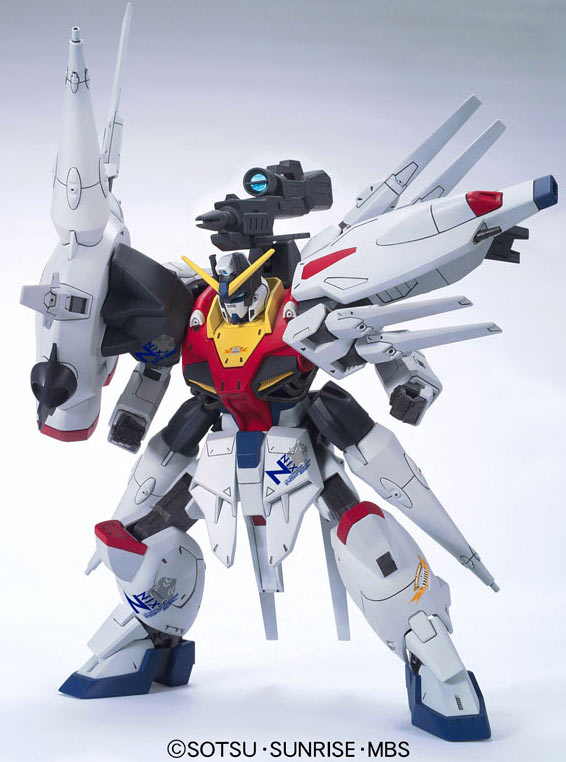 Prayer Reverie's LN-2GMF-X13A Nix Providence Gundam from the Gundam Seed vs Astray Manga series. I see the irony with the name of the pilot and this mobile suit because the look of Nix Providence just has "Bad Ass" written all over it. I used to hate the Providence Gundam but after seeing this variant in this pose, I feel that my paradigms have been erased and I'm starting to see the beauty in this kit.
Operated by the Librarian Works Organization, the Nix Providence is based off the Providence Gundam of Rau Le Creuset in the original Gundam Seed anime series. The Nix Providence also employs a Dragoon system of remotely controlled beam weapons that can be used to attack an enemy from multiple vectors.
The 1/100 LN-2GMF-X13A Nix Providence Gundam is selling for
1830 yen
at
Amiami
,
2500 yen
at
Hobby Link Japan
,
1750 yen
at
HWJapan
,
$$$
at Amazon 3rd party suppliers.
Available at these Online Shops:
Related Products
Construction Manual and Color Guide for the LN-2GMF-X13A Nix Providence Gundam was translated to English from the Japanese manual posted at
Dalong
.