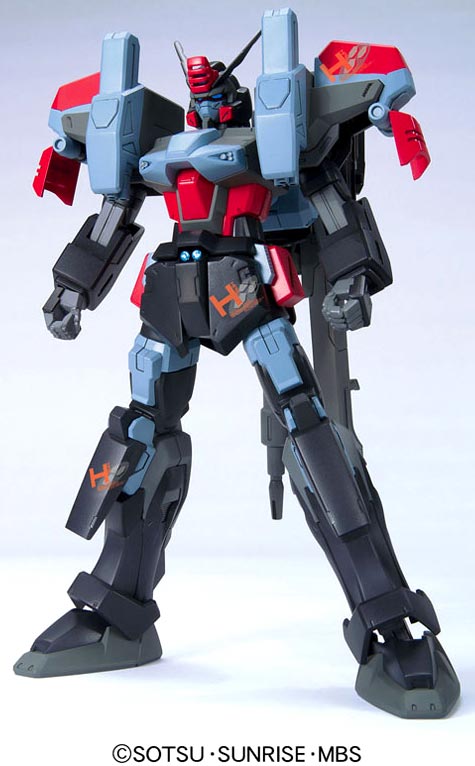 Hail Buster Gundam of Finis Socius from the Gundam SEED vs Astray manga series utilized by the group known as Librarian Works. Similar looking to the Buster Gundam of Gundam SEED but packed with more fire power than the original, if they ever went up against each other Buster Gundam would definitely get busted. Unless of course the pilot of the Hail Buster were an utter moron *snicker*
Unique to the Hail Buster Gundam is the Mirage Colloid System which can render itself invisible to the enemy. This however I can't understand why it was added, considering that this is a ranged unit, he'd practically be invisible from the units he were sniping due the distance he is at... hehehe. The Mirage Colloid would probably more apt to be installed to the melee unit of Librarian Works, the
Gale Strike Gundam
. Speaking of the Gale Strike Gundam, the striker packs located at the back of each mobile suit can be interchanged with one another.
The 1/100 Hail Buster Gundam is selling for
1832 ye
n at
Amiami
,
2500 yen
at
Hobby Link Japan
,
1750 yen
at
HWJapan
.
Construction Manual and Color Guide for the 1/100 Hail Buster Gundam was translated to English from the manual posted at
Dalong
.
Available at these Online Shops:
Related Products