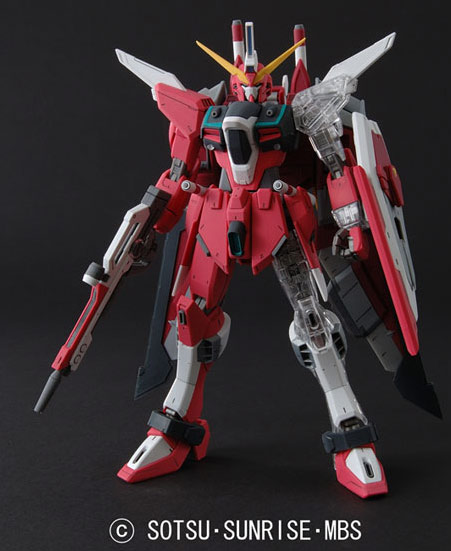 Athrun Zala's ZGMF-X19A Infinite Justice Gundam from the Gundam Seed Destiny Anime series. Developed in tandem together with the
Strike Freedom Gundam of Kira Yamato
by the Lacus Clyne faction of ZAFT. My only complaint with the Infinite Justice Gundam of Athrun Zala was that it arrived too late in the series that fans were only able to immerse in its "awesomeness" for a short time. Best moment for me with the Infinite Justice was when Athrun finally kicked Shinn Asuka's ass in the Destiny Gundam.
The selling price of the Master Grade Infinite Justice Gundam is
3660 yen
at
Amiami
,
5000 yen
at
Hobby Link Japan
,
3500 yen
at
HWJapan
,
5000 yen
at
Hobby Search
and
$$$
at some Amazon 3rd party sellers.
Available at these Online Shops:
Related Products
Construction Manual was translated to English from the Japanese manual posted at
Dalong
. Translated Color Guide for the Infinite Justice Gundam can be found
here
. To make construction easier, the
meaning of the symbols
found in the construction manual can be found
here
.