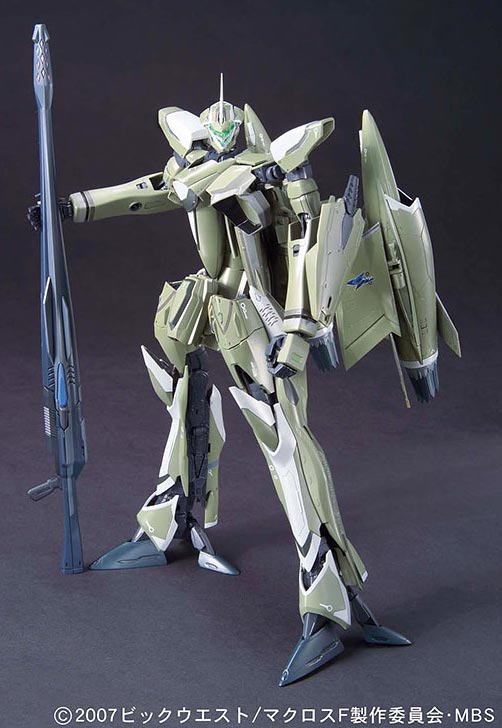 Finally saw the construction manual of the VF-27β Lucifer Valkyrie Normal type posted over at Dalong. I really love the 1/72 series of Valkyries from Macross Frontier designed by series co-creator
Shoji Kawamori
. Its a testament to the guy's creativity and proof that the bloke is a genius when it comes to this stuff.
The VF-27 Lucifer makes its appearance in the Macross Frontier anime series. It is the 25th anniversary series of the Macross Franchise. The Lucifer has the same brain interface as that of Guld Goa Bowman's YF-21 test plane in Macross Plus. The brain to machine interface allows the pilot to fly the plane on thoughts alone leading to lighting fast reaction time. The problem with that plus the increase in fighter engine performance means that it has to be a cybernetically enhanced human who will pilot the said craft in order to withstand the G-forces.
The VF-27β Lucifer model kit has two variants two choose from when assembling. One is the commander type flown by Grace O'Conner and the second is the regular type. They can be distinguished by the head and canopy design. With the picture below, the one on the right is the commander type.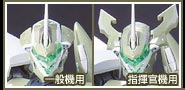 Available at these Online Shops:
Related Products
Construction Manual was translated to English from the Japanese manual posted at
Dalong
. Color Guide for the VF-27 Lucifer Normal type can be found
here
. Meaning of the symbols found in the manual can be found
here
.