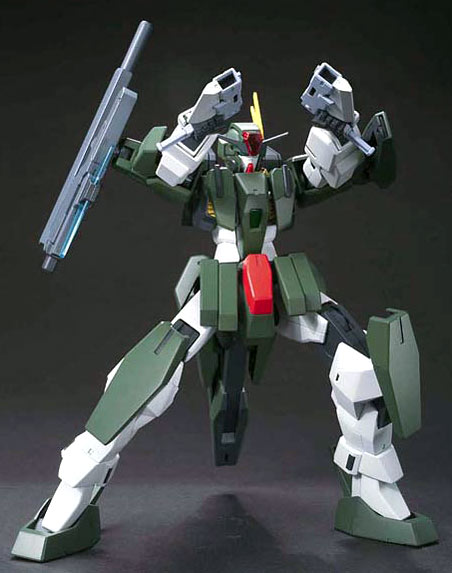 After the
GN-002 Gundam Dynames
came the
GN-006 Gundam Cherudim
. This one was piloted by
Lockon Stratos
. As with the Dynames, the Cherudim acts as the long range weapons platform of Celestial Being. Its use however has differed slightly than with the original Dynames.
In Season 1 of Gundam 00, the Dynames would most often act in tandem with the
GN-001 Gundam Exia
of Setsuna F. Seie providing long range support while Exia attacked the enemy in close quarters. In season 2 however this was rarely seen. I am assuming this was because the Lockon Stratos in season 2 was inexperienced, and thus needed more mentoring. Plus add to that the fact that the 00 Gundam that Setsuna piloted in Season 2 was powerful enough to not usually need support anymore from the other Gundams of Celestial Being. But then again, as always, that's just me thinking out loud... *snicker*
The 1/100 Gundam Cherudim is selling for
$$$$
at Amazon,
1819 yen
at
HWJapan
,
1907 yen
at
Amiami
,
2600 yen
at
Hobby Link Japan
.
Available at these Online Shops:
Related Products
Color Guide for the 1/100 Gundam Cherudim can be found
here
.