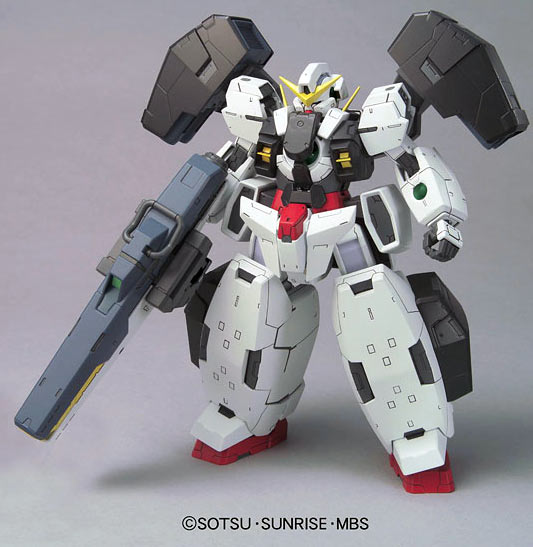 The heavy weapons specialist of Celestial Being in Gundam 00 Season 1, the
GN-005 Gundam Virtue
. The Gundam Virtue also housed a secret unit known as the
GN-004 Gundam Nadleeh
. This was piloted by Tierra Erde and in Season 1 of Gundam 00 was superceded by the
Gundam Seravee
in Season 2. Its different with the Seravee because the Virtue acts like a suit that is worn by Nadleeh, unlike the Seravee/Seraphim combo wherein Seraphim acts more like a separate Gundam unit entirely.
The 1/100 GN-005 Gundam Virtue Model kit is selling for
2931 yen
at
Amiami
,
4000 yen
at
Hobby Link Japan
,
2800 yen
at
HWJapan
. 3rd party sellers at Amazon are selling it for
$$$$
.
Available at these Online Shops:
Related Products
Construction Manual was translated to English from the original manual posted at
Dalong
. Color Guide for the Gundam Virtue can be found
here
.