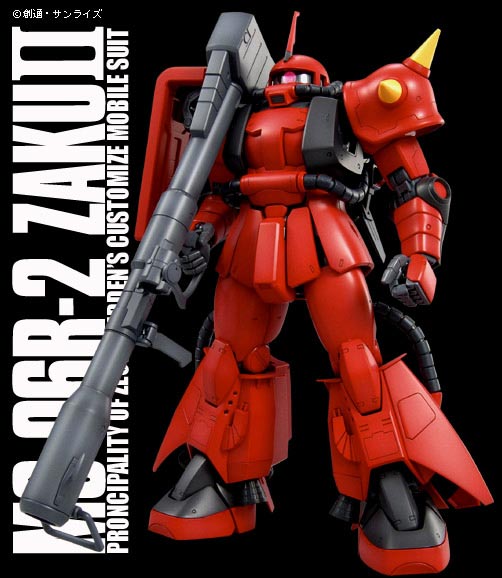 I posted before that
Shin "the White Wolf" Matsunaga's Zaku II
custom was a model kit I'd buy if I were basing it on box art alone.
Johnny Ridden's Zaku II
is a model kit I'd buy If I were buying it based on "name" alone. I mean how cool is a name like "Johnny Ridden"? Its like being the
Clint Eastwood
of Zaku pilots... and when I mean Clint Eastwood, I mean
"Josey Wales"
Clint Eastwood.... hehehe
The 1/100 Master Grade Zaku II of Johnny Ridden v2.0 is selling for
$$$$
at Amazon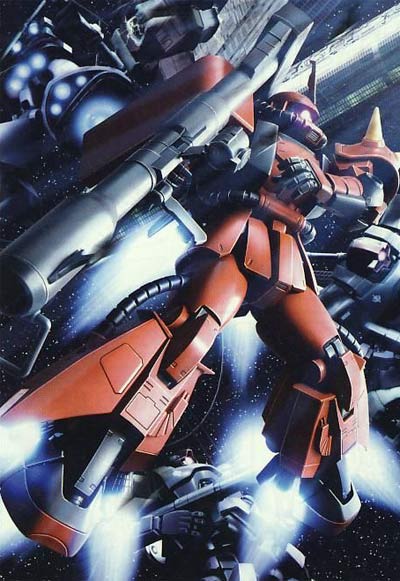 Construction Manual & Color Guide
was translated to English from the manual posted over at
Dalong
. For the meaning of the symbols found in the model kit's manual, kindly refer to this
post
Available at these Online Shops:
Related Products
Johnny Ridden, like Shin Matsunaga and Char Aznable, were notable Ace pilots for Zeon during the One Year War. More model kit color guide translations can be found
here
.