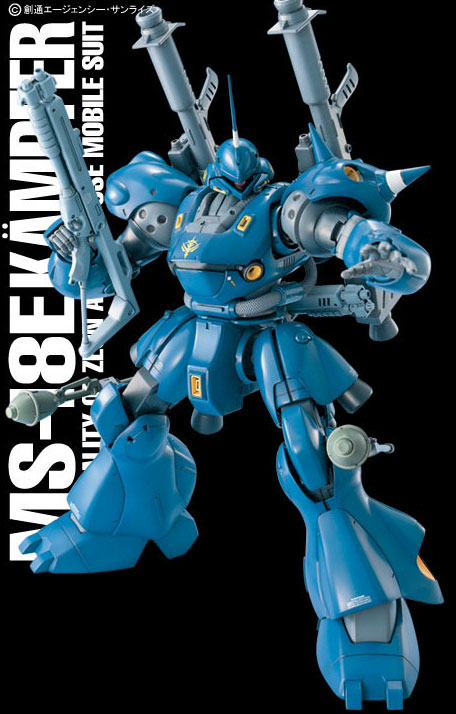 This mobile suit is on my want-to-have list of model kits. The
MS-18E Kampfer
from the Gundam OVA War in a Pocket. And like its German sounding name, it definitely sports a world war II German military motif. Yep, those potato mashers on the side of the knees sure raises that impression on me.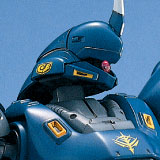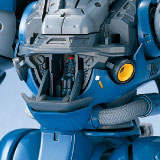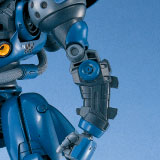 One of my apprehensions for buying this kit however was the lack of available paints in my area for me to be able to match the color of this beautiful kit and to make it as close to the original as possible. Then again, I really didn't stay true to the colors of the
MG Rick Dias
when I re-did it for the second time. So I'd definitely buy this kit if I come across it.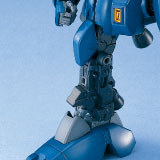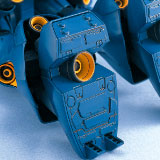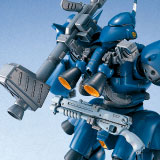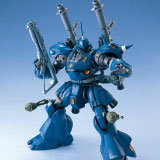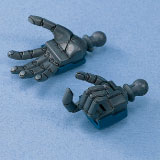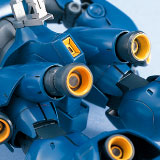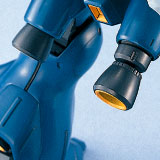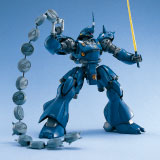 Available at these Online Shops:
Related Products
The MG Kampfer is being sold for
$$$$
at Amazon,
2800 yen
at
HWJapan
,
3200 yen
at
HobbyLink Japan
,
2931 yen
at
Amiami,
4000 yen
at
Hobby Search
.
There isn't much Japanese text in the Construction Manual of the MG Kampfer, but below is a translation of the cells that have Japanese text in them. Construction Manual of the Kampfer was translated to English from the Japanese Manual posted at
Dalong's Gunpla Review site
.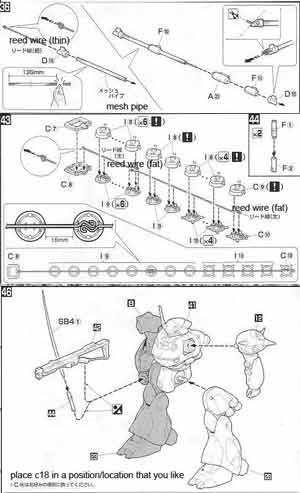 The Master Grade Kampfer was also used as a model kit in the Plamo Tsukuro (making model kits) show in Japan. The show basically takes a model kit and gives it to some professional model kit builders to build and a film crew films it. Its a chance for promodellers to showcase their skills and the public to learn their tricks and trade secrets.