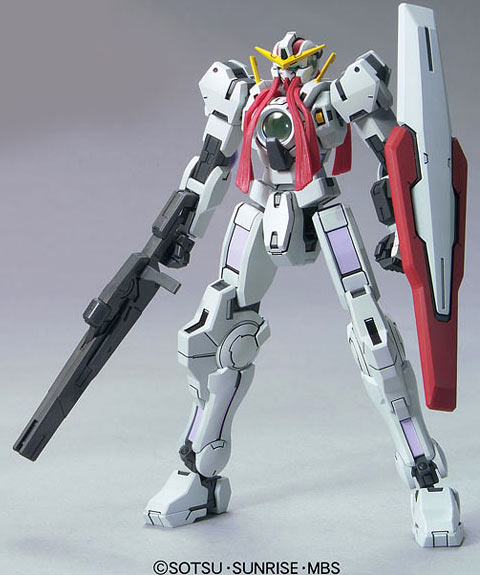 1/144 High Grade version of the GN-004 Gundam Nadleeh from Gundam 00 Season 1. This model kit was released in April of 2008. Hidden within the recesses of Gundam Virtue's armor was the Gundam Nadleeh.
The Gundam Nadleeh was Celestial Being's Ace in the Hole or Trump Card, because Nadleeh had the secret capability for a last ditch play, one that could guarantee a win against Gundam type mobile suits. Of course to enable it, you needed Tieria Erde on board as its pilot.
In its stripped down form, Nadleeh is more maneuverable and quicker than Gundam Virtue. Because of which its tactics during combat have changed from the usual of just firing from long range. It also arms itself with a GN Rifle, GN Sword and a Shield that are included in the kit.
The 1/144 HG GN-004 Gundam Nadleeh is selling for
$$$
at Amazon,
879 yen
at
Amiami
,
960 yen
at
HobbyLink Japan
,
1020 yen
at
Hobby Search
Available at these Online Shops:
Related Products
Construction Manual and Color Guide
for the was translated to English from the Japanese Manual posted at
Dalong's Gunpla Review site
. More translated Guides can be found
here
.