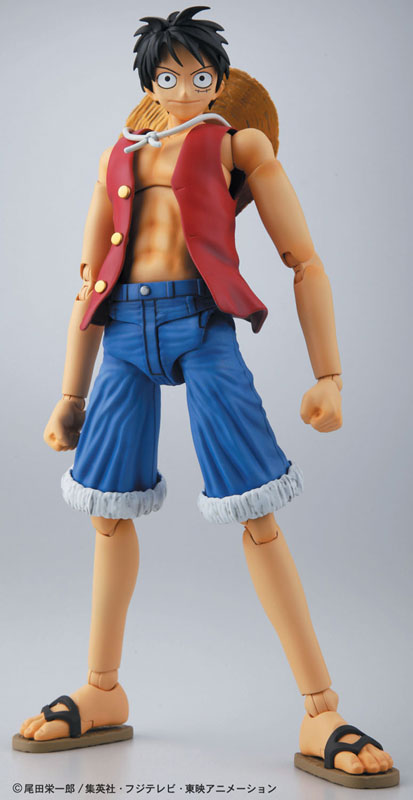 Monkey D. Luffy, protagonist of the
One Piece
anime series, was recently made into a 1/8 MG Figurerise model kit by Bandai. Characteristic of Bandai, this model figure kit is highly detailed and with impressive articulation. Monkey D. Luffy has the power of elastic arms, so the kit comes with spare hands in "extended mode"
I haven't tried figure building before and just looking at it makes me not want to touch it with a ten foot pole because of the utter hopelessness I feel knowing that I can never do the kit justice with my meager painting skills. Luckily the MG Figurerise series of Bandai comes in molded part colors, so you don't have to paint it anymore after assembling. If incase you want to paint it however, the manual comes with a color guide.
The 1/8 MG Figurerise Monkey D. Luffy is selling for
2760 yen
at
Amiami
,
3040 yen
at
Hobby Link Japan
,
3230 yen
at
Hobby Search
Available at these Online Shops:
Related Products
Construction Manual and Color Guide for the 1/8 Monkey D. Luffy Figurerise figure was translated to English from the Japanese manual posted at
Dalong's Model Kit Review site
. For a translation of the symbols found in the model kit's manual, kindly refer to
this older post
.