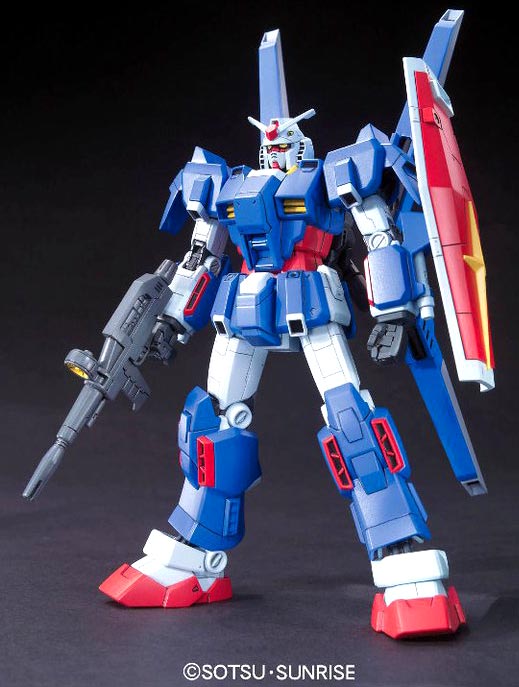 Boris Schauer's GPB-X78-30 Forever Gundam from the Gunpla Builders anime. Basically a souped up RX-78-2 with additional armor modifications, remotely piloted funnels and an independent shield system. That's on top of the usual arsenal that the RX-78-2 carries.
I found the Gunpla Builders Beginning Gundam anime cheesy but that's because it was really targetted at a much younger demographic most likely to get them interested in Gunpla, duh!. What I don't find cheesy though are the mobile suit designs that came out of the anime. A fine example of the awesomeness of their designs is the
Zaku F2000
, then of course there is the quirky but cute
Beargguy
The 1/144 High Grade GPB-X78-30 Forever Gundam is selling for
1460 yen
at
Amiami
,
1600 yen
at
HobbyLink Japan
,
1600 yen
at
Hobby Search
.
Available at these Online Shops:
Related Products
Color and Construction Manual for the HG GPB-X78-30 Forever Gundam was translated to English from
Dalong's Gunpla Review site
.