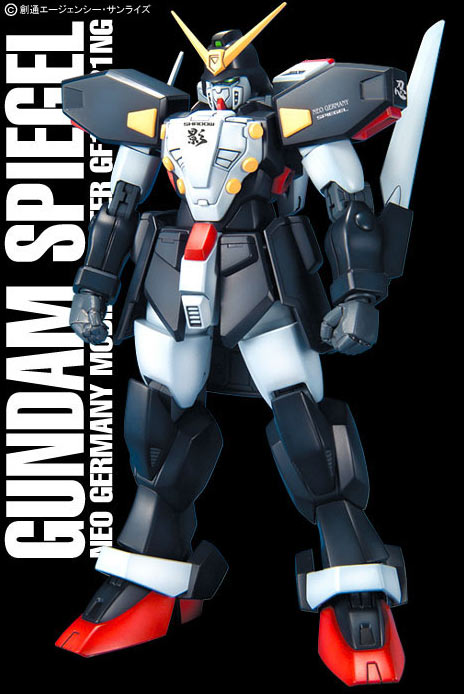 Gundam Spiegel
from G Gundam. The Gundam Spiegel was piloted by Schwarz Bruder representing Neo Germany. The Gundam Spiegel was a melee specialist as evidenced by the weapons it carried. Chiefly of which were the two arm sized blades located underneath each forearm.
I haven't watched G Gundam yet but based from reviews on the internet the plotline is different from the normal Gundam animes that fans have been accustomed to. In the storyline the Gundams are representatives of their specific country and fight in a tournament wherein the final winner's country will have the right to rule over the other countries.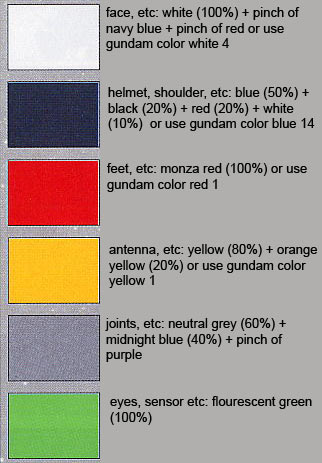 The MG Gundam Spiegel is selling for
2500 yen
at
Hobby Link Japan
,
2000 yen
at
Hobby Search
.
Color Guide was translated to English from the Japanese Color Guide posted at
Hobby Search
. Comprehensive review of the Gundam Spiegel can be found at
Dalong's Gunpla review site
.