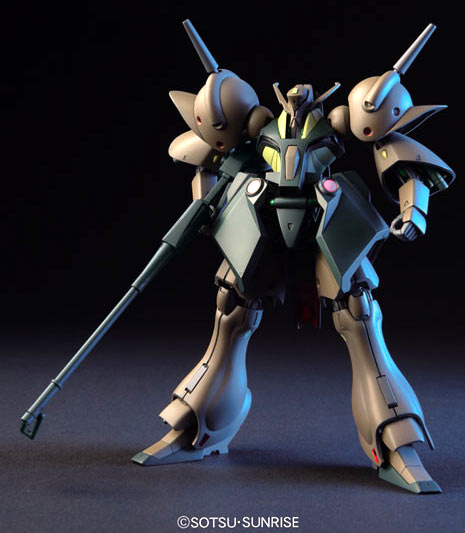 RX-110 Gabthley from the Zeta Gundam Anime Series. This unit was flown by Zeta Gundam antagonist Jerid Messa for the Titans. This mobile suit is unique from most mobile suits because it is capable of transforming to Mobile Armor mode.
In Mobile Armor mode it can take advantage of the speed and maneuverability that this form offers in order to gain that upper hand in combat. In my opinion, with the compact frame of the Mobile Armor once transformed, it will make it more difficult to hit by any opponent as compared to it being in mobile suit mode.
The HGUC RX-110 Gabthley is selling for
1173 yen
at
Amiami
,
1600 yen
at
HobbyLink Japan
,
1280 yen
at Hobby Search。
Available at these Online Shops:
Related Products
Color Guide for the HGUC RX-110 Gabthley was translated to English from the Japanese Color Guide posted at
Hobby Search
. A good review of the HGUC RX-110 Gabthley can be found at
Dalong's model kit review site
.