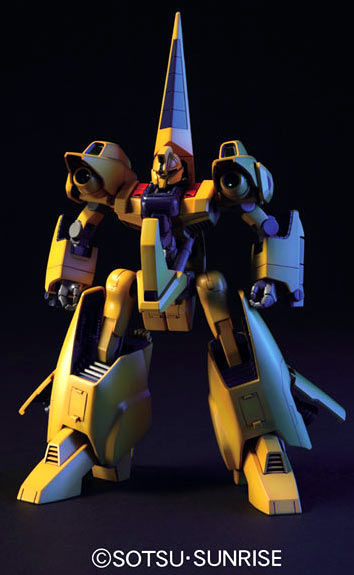 The MSA-005 Methuss from the Zeta Gundam Anime series. The Methuss is a mobile armor that can transform to flying mode and back to mobile suit mode allowing it the best of both worlds in terms of performance.
Aside from being a combat unit the Methuss also served as a back-up power unit for Char Aznable whenever he was firing the Mega Bazooka Launcher with his Hyaku Shiki.
This unit was flown by Reccoa Londe and Fa Yuiry for the AEUG forces. And because of Fa Yuiry's inexperience as a pilot, the Methuss is probably the most beat up mobile suit in the arsenal of AEUG *snicker*
The HGUC MSA-005 Methuss is selling for
$$$$
at Amazon,
1026 yen
at
Amiami
,
1400 yen
at
Hobby Link Japan
.
Available at these Online Shops:
Related Products
The Construction Manual and Color Guide for the Methuss was translated to English from the Japanese manual posted at
Dalong
.