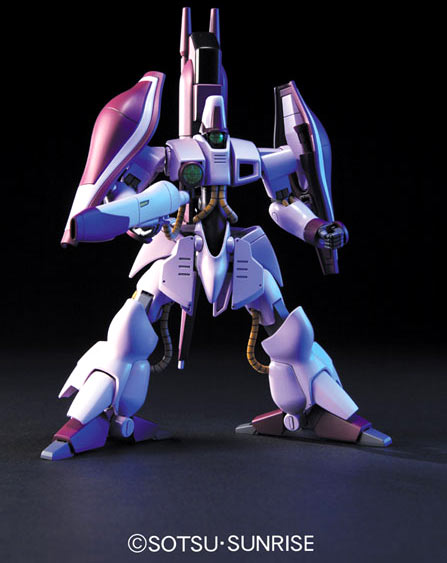 AMX-003 Gaza C of Haman Karn seen in Zeta Gundam. The AMX-003 Gaza belongs to the Axis Zeon faction of Haman Karn, which were really remnants of the Zeon forces. Stupid of me to think that Haman Karn was flying the
Qubeley
all the time in Zeta Gundam, when in fact she also used the Gaza C.
This mobile suit is a mobile armor because it can assume a gun mode along with its default mobile suit mode. According to the mobile suit description at the manual, the actual Gaza-C shown in Zeta Gundam stood 22.5m tall, weighed 40.8 tons bare and 72.5 tons fully loaded. Its generator could produce 1720 kw of energy. It is armed with a Knuckle Buster, Beam Gun, Beam Saber and a Leg Claw.
The HGUC AMX-003 Gaza C of Haman Karn is selling for
1025 yen
at
Amiami
,
1400 yen
at
Hobby Link Japan
,
980 yen
at
HWJapan
.
Construction Manual and Color Guide for the HGUC AMX-003 Gaza C of Haman Karn was taken from the manual posted at
Dalong
.





Available at these Online Shops:
Related Products