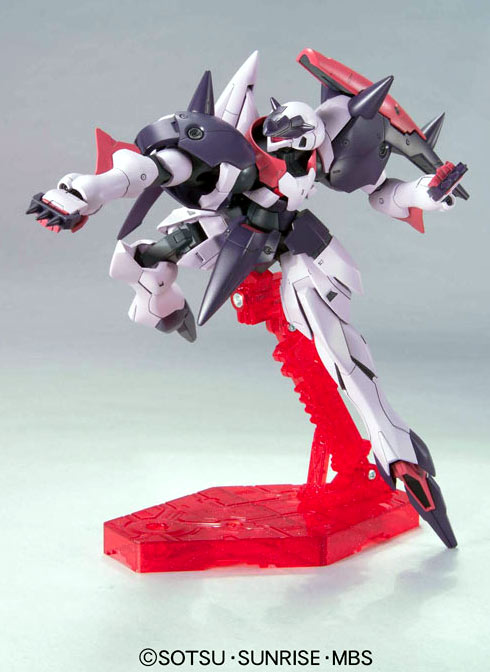 Bring Stability's
GNZ-005 Garazzo
from the Gundam 00 Season 2 anime series. This was one of the mobile suits that belonged to the Innovator's in Gundam 00. Compared to the Garazzo, which was a long range unit, the Garazzo was designed to be a short range melee attack type of mobile suit. You can easily figure this out with the weapon suite it carried. GN Beam Claw, GN cutter and GN Spike, all short range weapons.
The exception was the GN Vulcan on the hands but judging by its design it doesn't seem to have much range on it. It also has a GN field but judging by its weapons it looks like the GN Field is used long enough to parry enemy beam weapons while the Garazzo closes in for short range attack.
The High Grade GNZ-005 Garazzo is selling for
1500 yen
at
Hobby Link Japan
,
1099 yen
at
Amiami
,
1050 yen
at
HWJapan
Available at these Online Shops:
Related Products
Construction Manual and Color Guide for the GNZ-005 Garazzo was translated to English from the Japanese manual posted at
Dalong
.