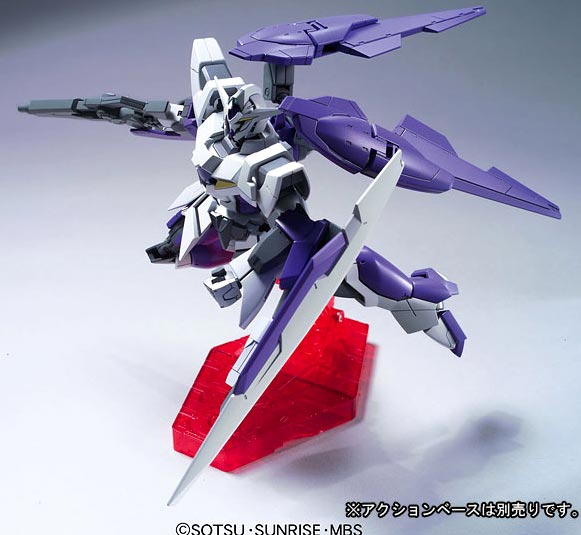 Recently released this May is the 1.5 Gundam (Aizu Gundam) in High Grade scale (1/144) as part of the Gundam 00 line of kits of Bandai. In the Gundam 00 side stories the 1.5 Gundam is piloted by Leif Recitativo of the Innovators.
Based from the manual, the kit can be assembled as either the 1.5 (Aizu) Gundam or the 1 (Ai) Gundam. The difference it seems is in the presence of the Binders on the back of the 1.5 which the 1 doesn't have as well as some different set of color seals to stick on and some minor colors.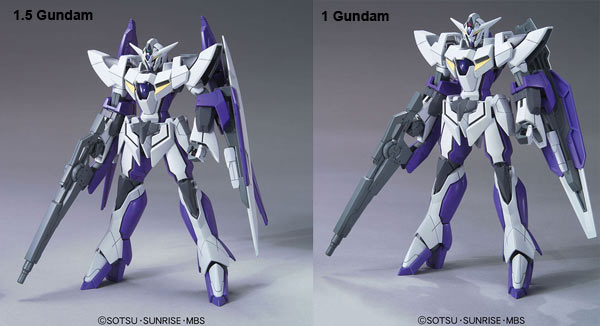 The High Grade 1/144 CB-001.5 1.5 Gundam is selling for
1320 yen
at
Amiami
,
1800 yen
at
HobbyLink Japan
,
1260 yen
at
HWJapan
Available at these Online Shops:
Related Products
Construction Manual and Color Guide for the HG CB-001.5 Aizu Gundam was translated to English from the Japanese Manual posted at
Dalong
.