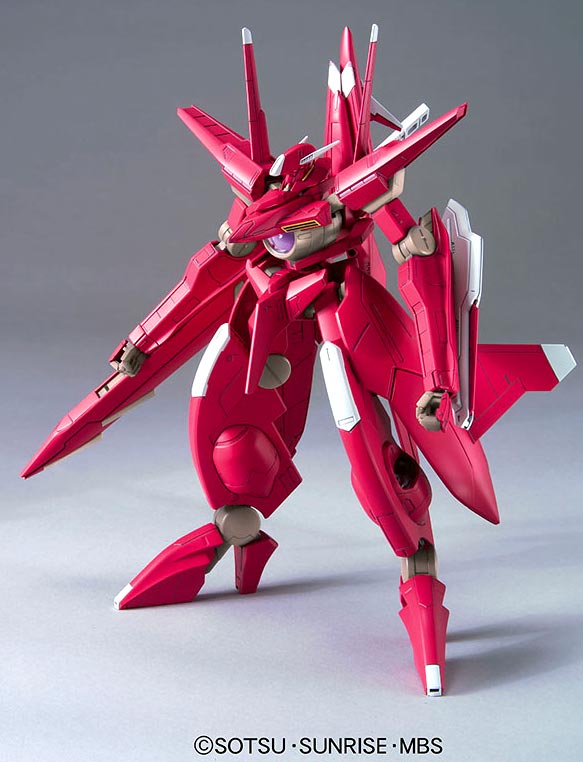 Ali Al Saachez's
GNW-20000 Arche Gundam
from Gundam 00 Second Season. The Arche Gundam bears a very striking resemblance and has a lot of similarities to the
Gundam Throne Zwei
, but hey! I'm not going to spoil that for you... hehehe
The Arche Gundam employs similar weapons as the Zwei but most distinct from the other Mobile Suits of the Gundam 00 series is the presence of the remote control operated Fangs. The Fangs are mobile beam weapons that can attack an enemy from different directions. As a mercenary mobile suit, the deployment and usage of the Arche Gundam defines that it usually works alone without any support. This is where it can benefit greatly from its Fangs for support when under attack by many units. Ali Al Saachez is an expert in martial arts, so its no surprise that the Arche is usually engaged in melee combat.
The High Grade GNW-20000 Arche Gundam is selling for
$$$$
at Amazon,
1171 yen
at
Amiami
,
1600 yen
at
Hobby Link Japan
,
1120 yen
at
HWJapan
.
Available at these Online Shops:
Related Products
Color Guide and Construction Manual for the GNW-20000 Arche Gundam Was translated to English from the Japanese Manual posted at
Dalong
.