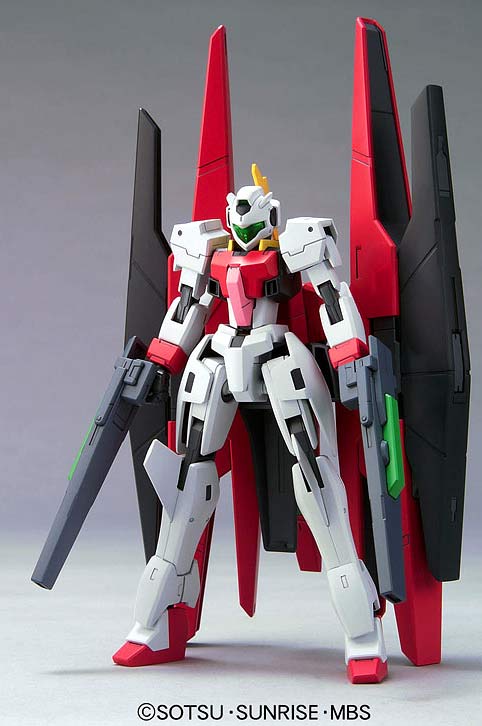 Soma Peries' GN Archer from the Gundam 00 Second Season anime series. This is a support unit for the
Gundam Arios
and is able to dock with it. Without a GN Drive of its own, the GN Archer has to rely on the Gundam Arios to resupply its GN Condenser with power.
Docked to the Gundam Arios in flight mode, the GN Archer improves the speed and handling performance of the Gundam Arios + GN Archer combination. The GN Archer is able to transform to Mobile Suit mode and back to flight mode, therefore being able to take advantage of the benefits of each mode when in combat. The only way it can dock with the Gundam Arios however is in fighter mode.
The HG GNR-101A GN Archer is selling for
$$$$
at Amazon,
879 yen
at
Amiami
,
840 yen
at
HWJapan
,
1200 yen
at
Hobby Link Japan
.
Available at these Online Shops:
Related Products
Color Guide and Construction Manual was translated to English from the original Japanese manual posted at
Dalong
.