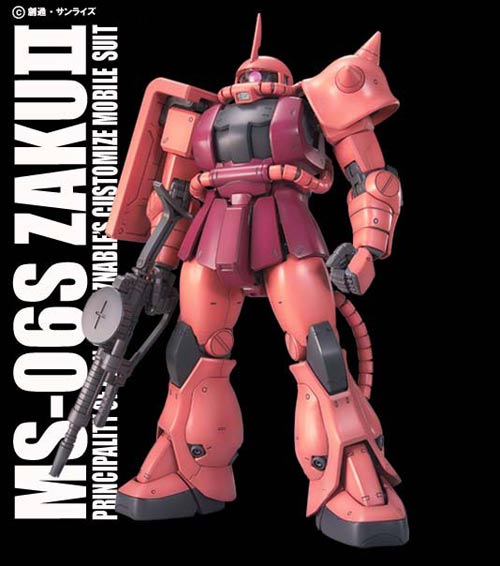 Update:
Translated Construction Manual of the MG MS-06S Zaku II of Char Aznable can be found
here
.
I guess since I posted the translated color guide already of Char Aznable's
Rick Dias
,
Hyaku Shiki
and
Rick Dom
, I should at least post about his
MS-06S Zaku II
that started it all in Mobile Suit Gundam.
You just have to marvel at the age of this design, over 30 years old already. Am not really a fan of this Zaku design type, but I do like the later designs of the Zaku. So I have to say that this doesn't make my list of Gundam kits that I want to have in my collection. Then again, who knows? maybe if I get a chance to watch the first Mobile Suit Gundam series I will learn to love this design?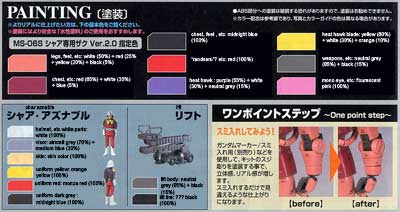 Color Guide translated from the manual posted at
Hobby Search
.