Translated Color Guide and Construction Manual for the
High Grade Model Kit version of Graham Aker's/Mr. Bushido Masurao
from Gundam 00 season 2 fame.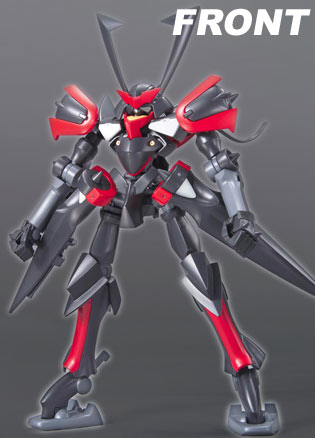 While looking up the character of Alto Saotome of Macross Frontier, I was pleasantly surprised to find out that Japanese voice actor
Yuuichi Nakamura
also supplied both Alto's and Graham's voices. I'm actually impressed whenever a Japanese voice actor can change their voice to the point that it can't be recognized in their other works. With Nakamura-san I couldn't easily tell that it was him supplying the voice of Graham Aker when I watched Gundam 00.
One other thing I was surprised to find out while reading through the HG Masurao's manual was that Graham Aker named his two beam sabers Daryl and Howard. The two subordinates he had that were killed in battles against the Gundams and that had set his course towards being Mr. Bushido in Season 2 of Gundam 00.
Well anyway, here's the Masurao's Color Guide.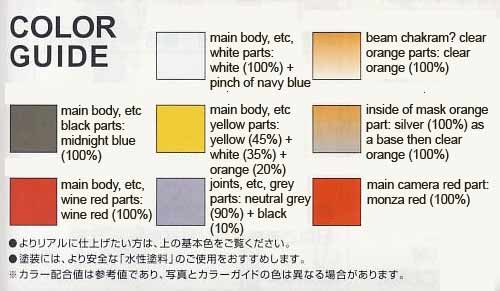 I hope they make a Non Grade 1/100 kit of this because I find MG's too pricey.
Color Guide and Construction Manual was translated to English from the manual posted at
Dalong
.