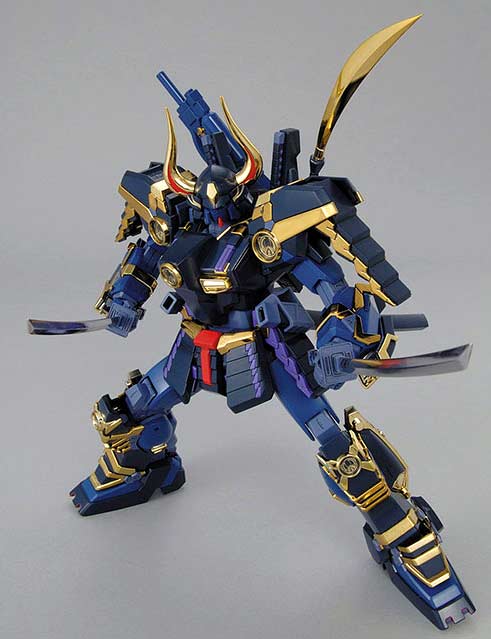 Update
: Translated English Construction Manual for the Musha Gundam Mk-2 found
here
.
Just saw this today at
Amiami
, its a Master Grade version of the Musha Gundam Mk 2 available for pre-order already. This is scheduled to be released by May of this year. To be honest, I have no idea whatsoever about the
Shin Musha line of Gundams
. Except of course that they look cool and that they really showcase the nationalistic trait of the Japanese people. What with the Bushido warrior look and all. And hey, it looks like it carries almost the same color scheme as the
Gundam Mk II Titans version
. Dig the gold plated horns, added melee weapon for the Musha Gundam Mk II.
The MG Musha Mk II is available for pre order at
Amiami
and at
Hobby Link Japan
.