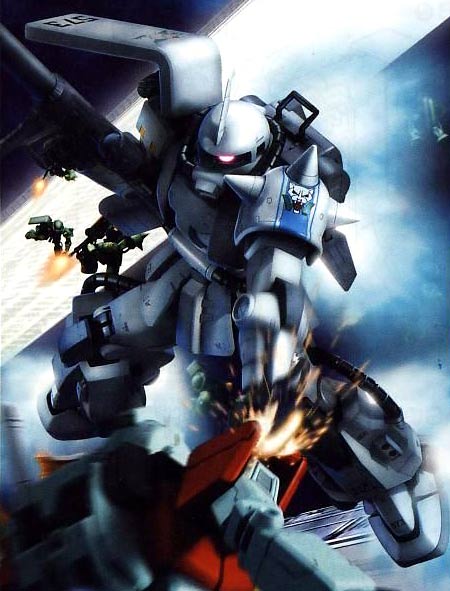 Update (04/25/2010):
Translated construction manual of Shin Matsunaga's Zaku II can be found
here
.
If I were to judge on box art alone, I would really end up buying this Master Grade version of the
MS-06R-1A Zaku II Shin Matsunaga Custom
. Really great rendition of a Zaku in action. Good thing too that the actual kit came out nicely *snicker*... still, I'd be tempted though to frame the box cover and hang it on my wall... hehehe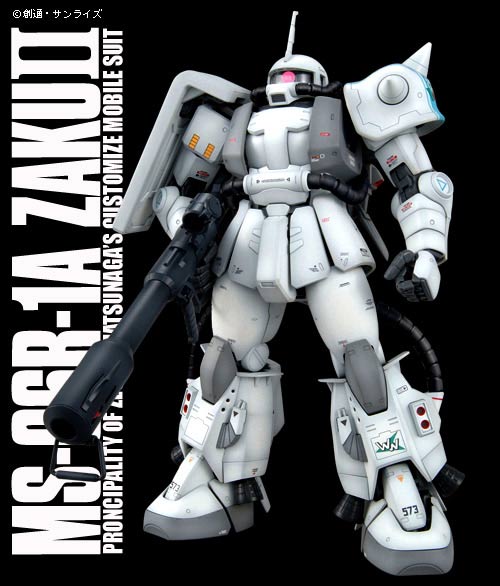 MS-06R-1A is a custom Zaku used by Zeon Ace, Shin Matsunaga during the 1 year war of 0079. Its one of the side stories of the original Gundam series. As an ace, Shin Matsunaga had a white painted zaku and carried the monicker "white wolf".
Color Guide was translated from the manual posted over at
Dalong
.
Erratum:
The "Dark Ash" listed is supposed to be "Dark Earth" with C22 product code.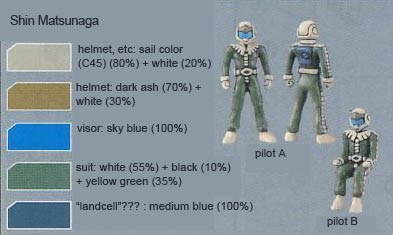 The Zaku II of Shin Matsunaga is selling for
4500 yen
at
Hobby Search
,
3302 yen
at
Amiami
,
4500 yen
at
Hobby Link Japan
and
$$$$
at Amazon 3rd party sellers
More model kit color guides can be found
here
.