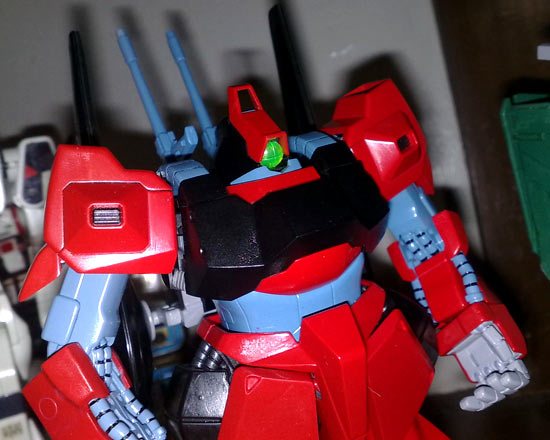 Just when I thought I was out, they pull me back in

- Michael Corleone (Godfather III)
Just when I thought I was done with the
re-painting of the Rick Dias
I found in a hardware store some Pylox Percussion Blue that matches the arm colors slightly of Quattro Bajeena's Rick Dias. It was cheap too since it was old stock. I don't even think Pylox makes this color anymore since I don't see it in their
chart of available colors
.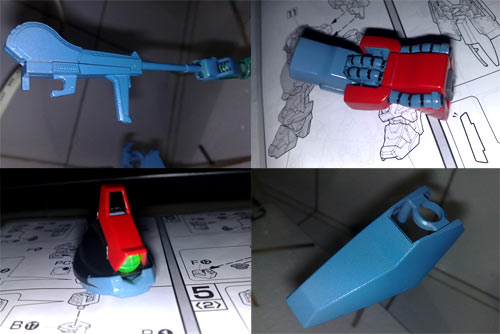 So I took a day off from
building the Gundam Astray Blue Frame
in order to concentrate on painting the grey parts of Rick Dias percussion blue. This time I didn't bother to strip the paint, just painted one coat over it. I also used an
Artline 0.7 mm Laundry pen
for panel lining. Sticks well but doesn't remove easily.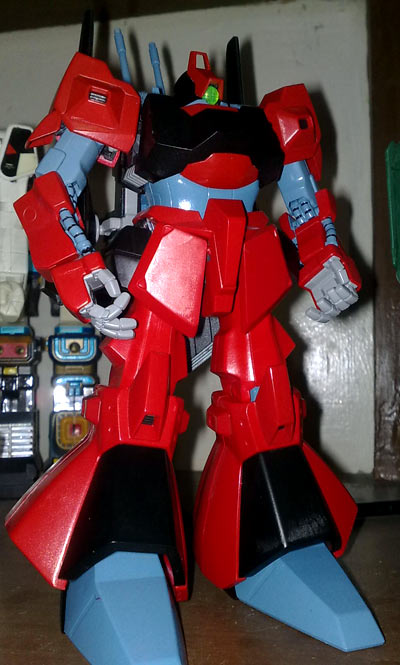 This re-painting wasn't all roses as I ran into a problem with the hands. I couldn't remove the red cowl from the hands as easily as before with the grey paint on it already. So right now the hands are still colored grey instead of the percussion blue. But I believe that I'll eventually find away to re-paint those hands.
This personal episode kinda reminds me of the classic movie
Citizen Kane
by Orson Welles. And the Rick Dias is my Rosebud, and probably the reason why I'm so obsessive in getting it right.
Update:
Decided to retouch the MG Rick Dias for the third and last time, details of this can be found
here
.