Continued from
here
. Re-painting is officially finished for the Rick Dias. Still thinking however on whether I should gloss it or not. Also I'm deciding on what to use to panel line it with because I'm thinking of ordering some Gundam markers online...hmmmm. Definitely though I'll put on the stickers this time.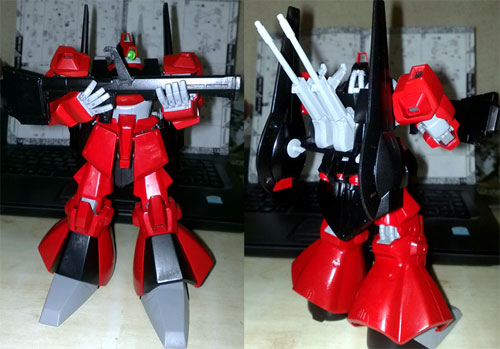 While I wallow on that I guess the next step is to start preparation for the building of the 1/100 GN-002 Gundam Dynames that I bought from
HWJapan
. The Dynames arrived together with the 1/100 Gundam Cherudim. For the sake however of being able to write a comparison post of the
bootleg Gundam Dynames
that I bought for a review, I think its but logical to do the Gundam Dynames first.
The other pending action item on my mech9 todo list is to take photos of the
1/100 Gundam Kyrios
that I finished assembling.
Part VII of this build is continued
here
.