After posting the
translated Color Chart for Gunze Sangyo Solvent Paints
, I decided to tackle next the translation of the Gundam line of paints made by GSI Creos. The long list of Gundam related paint products are anchored by its core products of the Gundam Color, the Gundam Spray and the Gundam Markers that aren't limited to just panel lining use.
The Gundam Color line is great because it saves you the trouble of having to mix the correct paint shade together for a Gundam model kit. They usually come in the shade commonly found in Gundam mobile suits. If you can't find these at your local hobby shop, you can always try at Amazon as I saw a 3rd party seller selling it for about
$$$$
a bottle.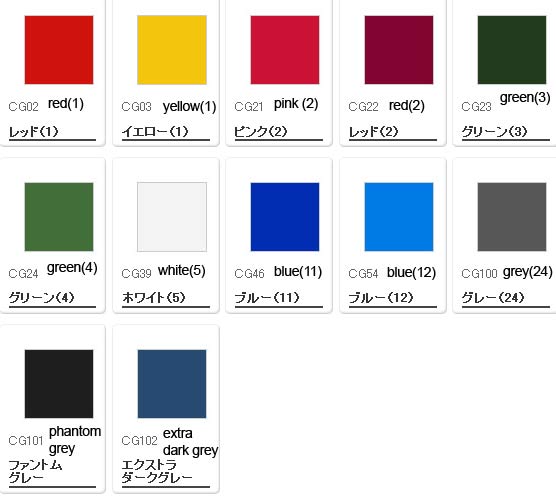 This is a line of Gundam themed spray paints.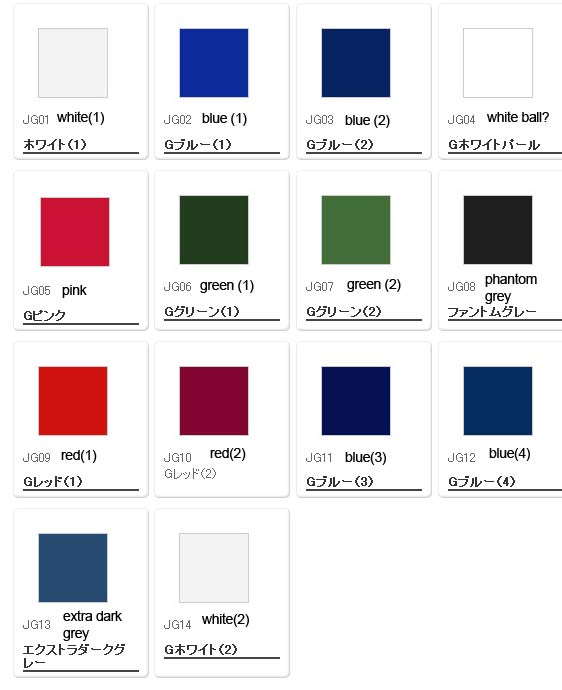 Because of solvent shipment restrictions in Japan postal offices, the Gundam Marker is usually the only paint product that hobby shops are allowed to sell to overseas customers. HWJapan as well as Hobby Link Japan are two shops that I know that sells them (
here
and
here
). That's if you can't get it from your local hobby shop. You can always try Amazon, I see some 3rd party sellers selling it usually for
$$$$
a pack.
Update(03/16/2010)
: Just realized that GM09 "Ai" green is "eye" green, meaning the green for the eyes of the Gundam.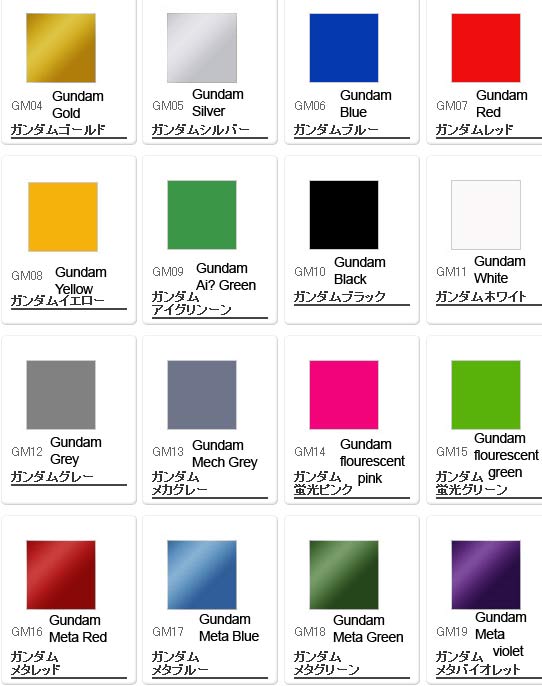 This type of Gundam Marker has a smaller tip that is handy when coloring the panel lines of the model kit.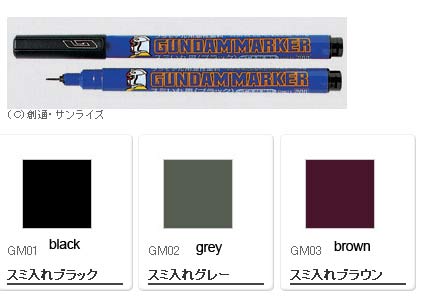 Not really sure what this is, but the translation of it says that its a calligraphy pen? Looks like a pointy tipped Gundam Marker to me