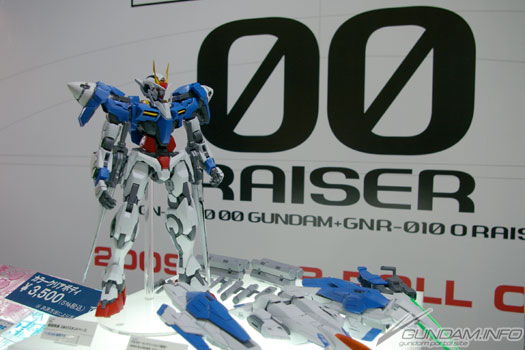 Update (12/04/2009)
: Just wanted to point out that
"0 Raiser supplementary weapons, etc grey parts"
is not a typo. This grey is specifically for the 0 Raiser that is piloted by Saji Crossroad and not the 00 Raiser combination of the 00 Gundam and the 0 Raiser.
Did a quick translation of the Color Guide for the
Perfect Grade 00 Raiser by Bandai
to English from its original Japanese. Click on the image below to enlarge it.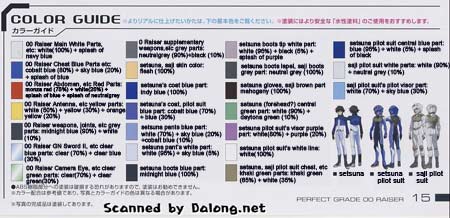 Thanks to Charles for pointing me to a great site where I could get the color guide,
Dalong.net
. Dalong.net had a comprehensive post on the contents of the PG 00 Raiser's box and a scanned copy of the manual of the PG 00 Raiser. Not to mention that you just have to marvel at
the guy's cabinet's filled with Gundams, toys and other model kits
.