Found
this
on the Yamato website. Its a little tutorial on how to disengage the metal hip joint from its housing in the nose of the Macross 1/60 VF-1 series made by
Yamato Toys
. Be sure to check out the video on the page as well for a real live demo. One should also take note of the position of the cockpit since it can be moved up or down and also limits the movement of the hip joint.
This tutorial starts from page 22 frame 6 of the manual and is taken from a different angle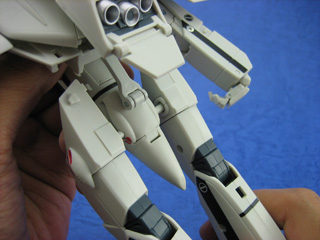 Move the legs to match the angle and position of the photo below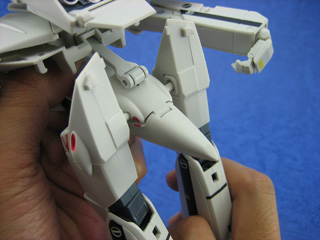 Push the legs up diagonally, matching the arrow in the photo below.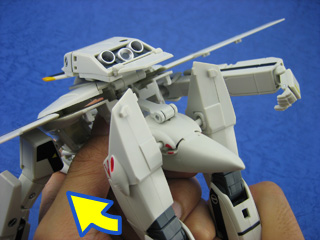 With that motion the legs should come off.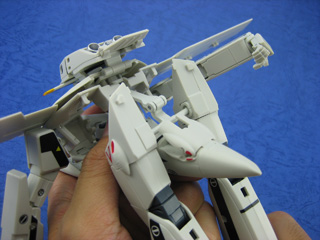 Shot of the hip joint out of the nose housing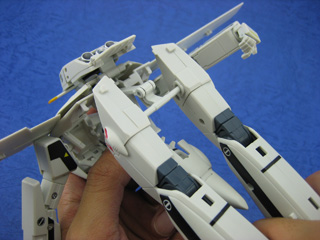 The tutorial also calls for the user to take note of the angles of the parts in these photos.

When I got my
Yamato 1/60 Hikaru Ichijo VF-1S
and transformed it for the first time I really had a hard time disengaging the hip joint. I felt that I only got lucky in being able to disengage it without really understanding what I had done. I usually spent about a few minutes on this and only till I read this did I understand fully what should be done. Which was just really adjusting the angle of the legs to a position that it can push out the hip joint from the housing.