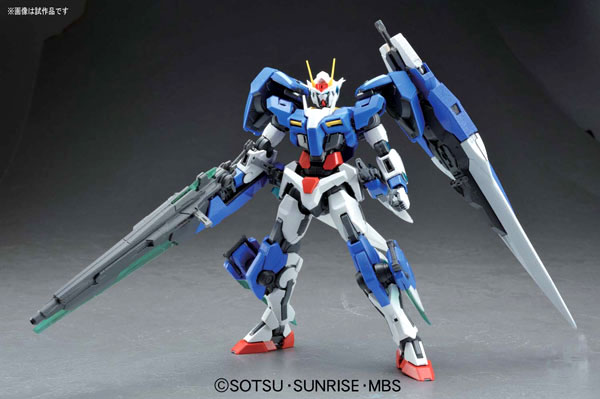 I'm a bit late in posting about this but most online hobby shops have already put up for pre-order the announced Master Grade OO Gundam Seven Sword /G of Setsuna F. Seie from Gundam 00 Season 2. Announced release date of this is on September 2011.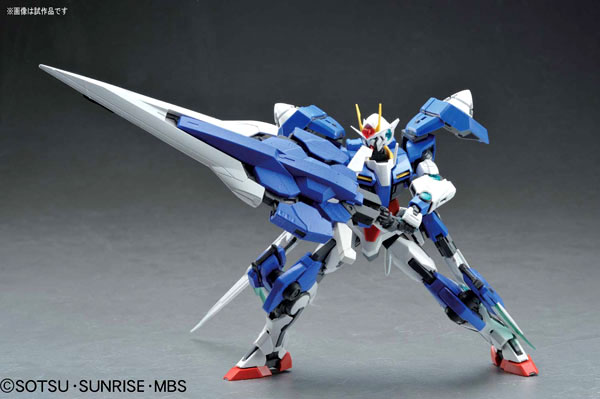 I pretty much liked the design of the 00 Gundam because of its twin drive configuration. So it kinda sucked for me when 00 Gundam bought it at the end of the Gundam 00 movie. Add insult to injury was the fact that it was left hobbled with condenser packs after it lost its GN Drive at the end of Season 2. What a sad demise for a noble warrior. I'm not even going to delve into the Gundam 00 movie because that was just like Whoa! for me.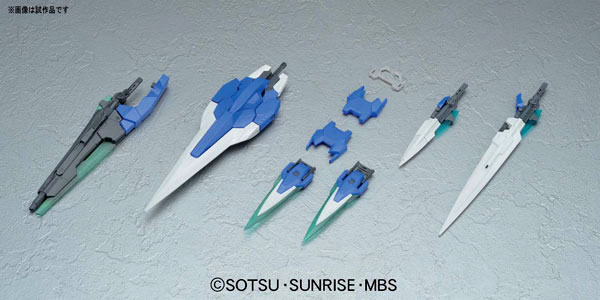 The pre-order price of the MG 00 Gundam Seven Sword /G is
3990 yen
at
Amiami
,
4400 yen
at
HobbyLink Japan
,
4400 yen
at
Hobby Search
Last May, Bandai already released the
Master Grade version of the 00 Raiser
, which is the 00 Gundam coupled with the 0 Raiser.