Hasbro GI Joe Real American Hero Figure, Falcon, that came out in 1987. Lt. Falcon was designated as being a Green Beret. Definitely one of my most favorite figures because of the beret and the cammo pattern uniform. More information on Lt. Falcon can be found at the file card found after the jump.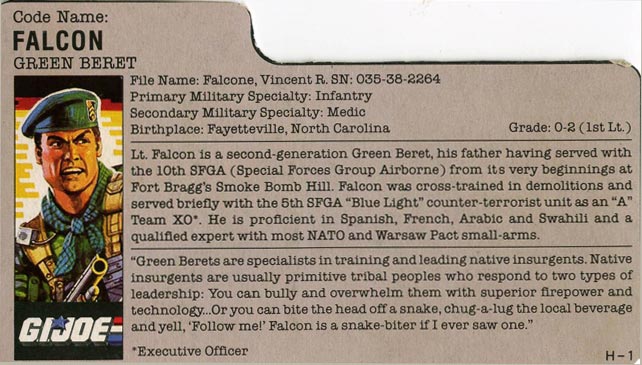 More pictures found in the succeeding pages.
Back pack with radio antenna that can be detached.
Hunting knife that can be hung at the side of the backpack
Shotgun is the main weapon of Lt. Falcon, and yet I see no shot gun bandoliers. Where does he keep his ammo? *snicker* Can't understand too why there's a pistol grip at the bottom of the shotgun.