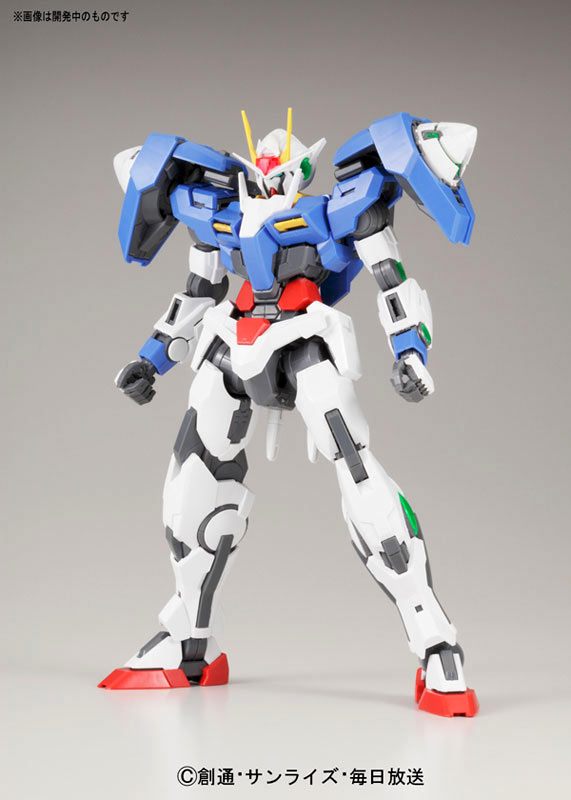 This is a pleasant surprise. Bandai is releasing a Master Grade version of the 00 Raiser of Setsuna F. Seie from Gundam 00 Second Season in May of this year.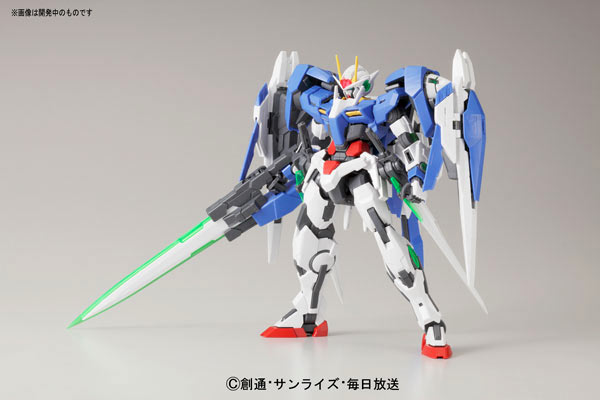 Prior to this Bandai had already released a
1/100 non grade 00 Raiser
, some
High Grade
versions and the pinnacle being a
Perfect Grade 00 Raiser
.
The MG 00 Raiser has a pre-order price of
4760 yen
at
Amiami
,
5200 yen
at
HobbyLink Japan
,
5200 yen
at
Hobby Search
.
Speaking of Gundam 00, I finished watching Gundam 00 the Movie (Awakening of the Trailblazer) and all I can say is... what the hell was that all about?