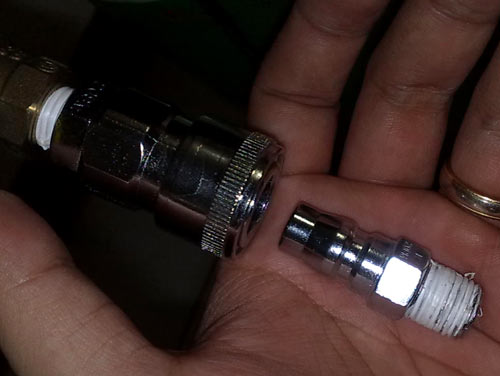 Was out Christmas shopping with my wife yesterday after work at the mall. While waiting for my wife I decided to pass by the hardware store and finally bought myself some quick release couplings for my little
airbrush tank project
.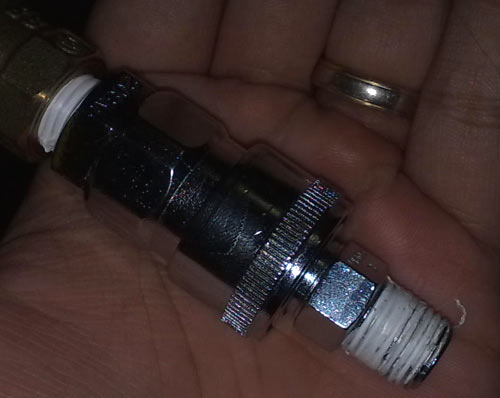 They call them quick release because that's what they are, they allow the air hose (in my case that is) to be quickly swapped without need of any tools (like an open wrench). I bought this to easily remove the airbrush hose of my Badger AirBrush and
my Airtex
. Both of which I have yet to use on a model kit *snicker*
Well for the case of the Airtex Airbrush, its because I don't have a hose for it yet to connect with the airtank. It was only recently I went to ebay and ordered a hose.
One reason too why I want quick swapping of the hoses is so that when I transport the tank to have it refilled (I don't have an air compressor yet) I don't have to mess around with tools to remove the hoses. I don't want to be lugging the hoses around when I'm going to refill the tank, least they get damaged during the process.