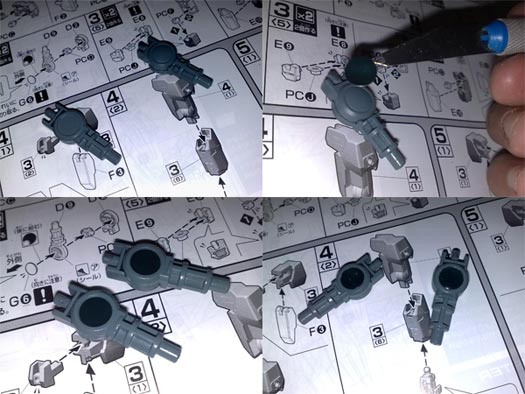 Continuing from
Part II
. Nice sunny weather again yesterday so was able to continue with this build of the 1/100 non-grade GN-006 Cherudim Gundam of Lockon Stratos from Gundam 00 Season 2. Right now my painting area is outside as compared to before when I was painting inside the house.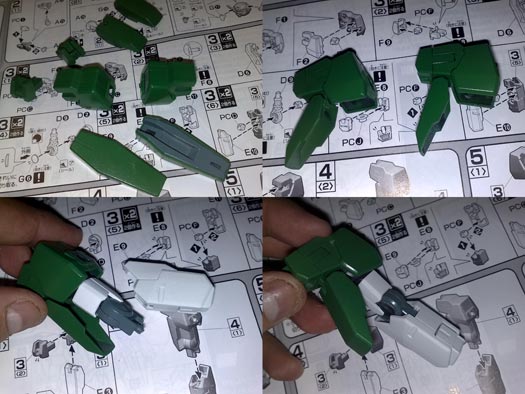 Definitely the health hazards are reduced if you paint outside the house, especially to the members of your household. Despite the painting area being outside, where the paint can be easily dispersed, I still use gloves and a particle respirator mask when painting. The downside however of painting outside the house for me right now is that I have to contend with the wind. Which forces me to stop once in a while till the wind dies down a bit. This can be solved by looking for a good spot where its not affected by the wind or creating a better painting booth. I say "better" because
the old painting booth
I created has no protection from the wind, despite having its walls.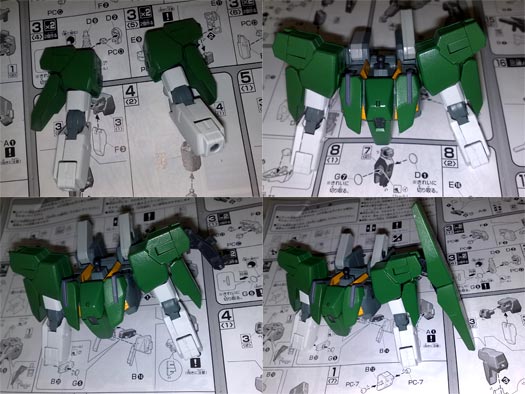 One of the other things I have to worry about is the bugs and other stray animals. When I was drying the parts one bug's curiosity made him land on a part with wet paint, ruining the paint and killing it in the process. So I do the painting outside but the drying is done in the house. One idea I tried that worked out well was that I sprayed some mosquito spray first on the area I was going to be working at, this got rid of the bugs for a short time then they came back again *snicker*.
Right now the torso is mostly finished. I'm saving the head for last on the Cherudim. Part IV of this build can be found
here
.