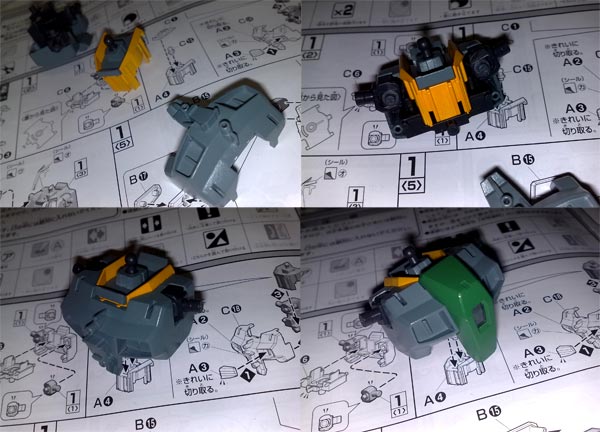 I just love weekends, a lot more time to get some model kit building done. Anyhoo, continued building the
1/100 non-grade Cherudim Gundam
. Add to that that the weather was sunny yesterday, so it was really a good time to be building.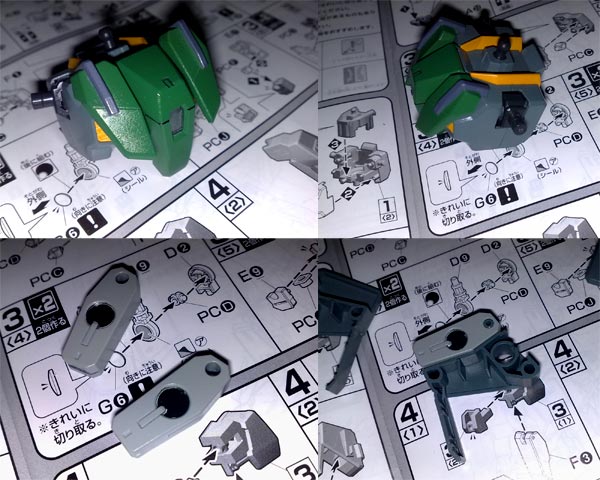 Completed the chest part and started working on the back part. Was able to fix the small "nick" on the green paint of the chest armor that occured due to my nail hitting that part when I was stripping the masking tape. Just taped it again and one squirt from the pylox singa green can was enough.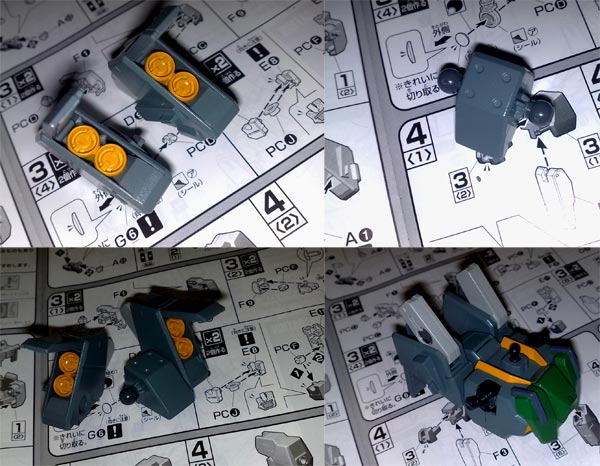 Was able to join already yesterday the chest and back part. Since the weather started becoming cloudy I decided to just continue with the sanding of the next parts that had to be assembled and hold off any painting. Learned my lesson already when it comes to painting in a humid environment. It really wrecks your paint job.
Paints used yesterday was Bosny Primer grey and TOA Plastic Primer for priming. Along with that were Pylox Spray Paints: Singa Green, Cabinet Grey, Caterpillar Yellow and Misty Grey.
I really need a new source for
Plastic Primer
. Bosny Primer grey is nice, but the Plastic Primer of TOA/WINS is definitely much better as the paint really sticks well on the model kit. I only have 3 cans of TOA plastic primer paint left and scoured the city already but found none. I'm also looking into trying the
Plastic Primer of Bosny
, if I ever I get the chance to come across one.
Part III of this build can be found
here
.