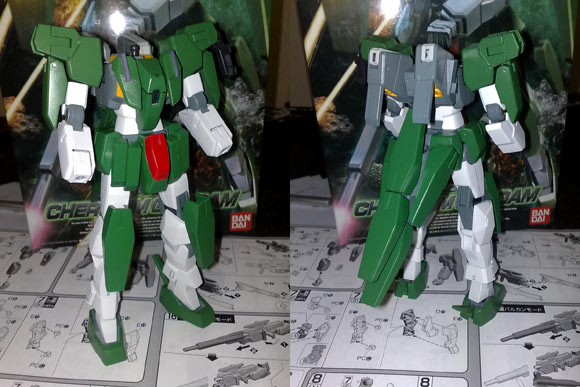 Had a free day today and beautiful weather to continue building the 1/100 Cherudim Gundam that's filling my plate. Part IV of this build could be found
here
. Most of the Cherudim is finished already, except for the head, the pistols and the simple detailing that I usually do with a Gundam marker.
Been working on the ass part of the Cherudim Gundam. Was surprised to find out that the shield bits and the all important GN Drive was located at the buttocks part of the mobile suit. I think "tail bone" would be the better term to call this. As usual, I don't bother to color the lens part of the GN drive and just leave the part bare. But I do wipe off my finger prints *snicker*.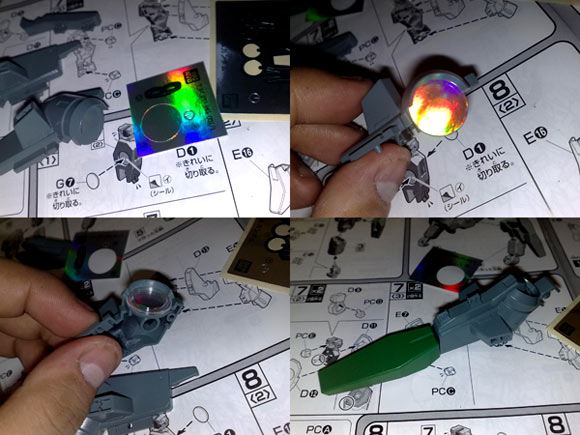 Connecting the shield parts to the "tail bone" then to the rear part of the Gundam Cherudim.

Worked on the sniper rifle/submachine gun next. I used Pylox Metallic Graphite for the color. Like the other clear parts, didn't bother to coat the clear part of the GN sniper rifle. The long barrel of the Sniper Rifle folds down in order to form the Submachine gun. In submachine gun form the sniper rifle can be hung on the left arm of the Cherudim Gundam.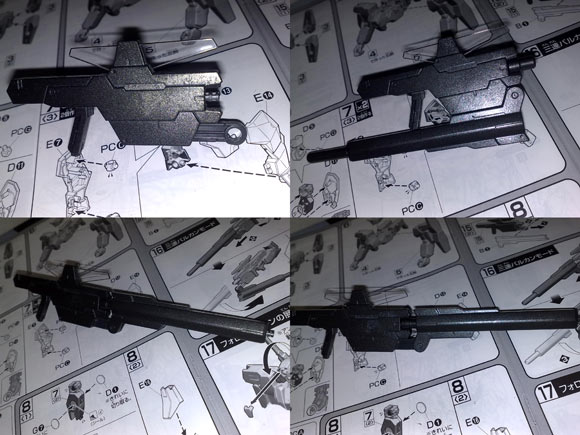 Currently working on the head part of the Gundam Cherudim right now then hopefully can start panel lining with the Gundam markers. Afterwards will use a Bosny flat clear coat to finish it off
Part VI of this build can be found
here
.