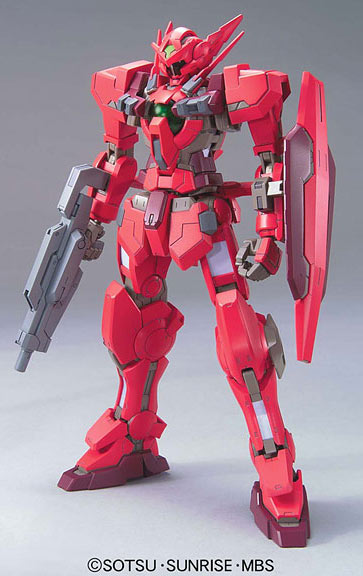 The
Gundam Astraea Type F
from the
Gundam 00 side stories
flown by
Fon Spaak
.
Translated Construction Manual of this could be found
here
.
From my understanding of this, the Gundam Astraea's serves as test beds for Celestial Being when working on technology for their frontline Gundams. Along with that they get to battle bad guys but not necessarily in a high profile manner as the main Gundams.
The Astraea F Type is selling for
2054 yen
at
Amiami
,
2800 yen
at
Hobby Link Japan
,
2240 yen
at
Hobby Search
and
1959 yen
at
HWJapan
. 3rd party sellers over at Amazon are usually selling it for
$$$$
.
I notice that despite their lack of size this seems to be quite expensive compared to the regular Gundam non-grade 1/100 kit. Is it because of the freebies inside or because its projected to be not as popular as the regular models? Hence the limited run resulting in a higher cost that has to be recouped?
Color Guide was translated to English from the manual posted at
Dalong