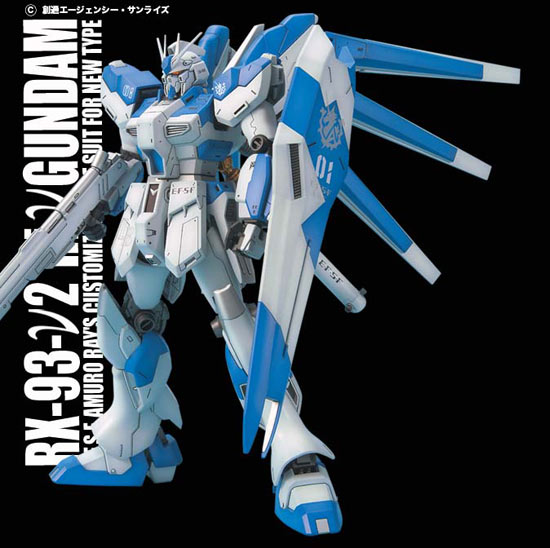 Update (03/30/2010):
English Construction Manual of the RX-93 Hi Nu Gundam can be found
here
.
Amuro Ray's
RX-93 ν2 Hi-Nu Gundam
from Beltorchika's Children is definitely one of my most favorite Gundam Designs with its fins and distinct shade of blue. The Master Grade version of this is definitely out of my reach right now, so I had to settle for the HG version of the Hi-Nu Gundam.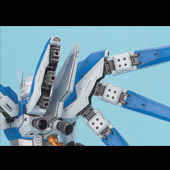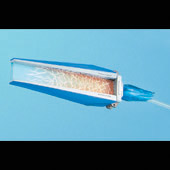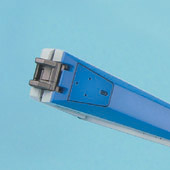 But I would just love to get a Master Grade version of this, heck even a 1/100 Non Grade would suffice for me if ever they decided to make one. But that would be illogical of course, why make a non-grade 1/100 when you already have a master grade version out in the market?..hehehe, crazy thought.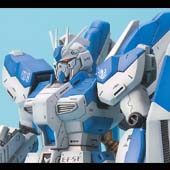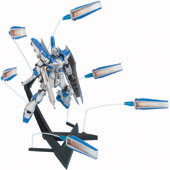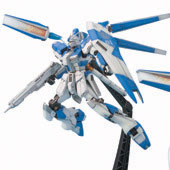 Anyhoo, here's the translated color guide of the Hi-Nu Gundam.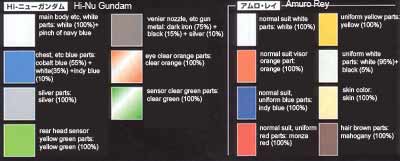 scans of the color guide were taken from
Dalong
.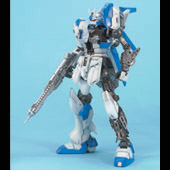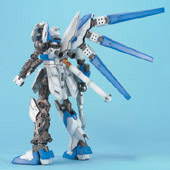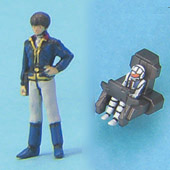 The selling price of the RX-93 v2 Hi Nu Gundam is
$$$$
at Amazon,
7000
yen at
HLJ
.
4,900
yen at
HW Japan
,
5130
at
Amiami
, while
6650
yen at
Hobby Search
.