I'm now using the pack of vinyl gloves that I bought before for resin casting in my model kit painting activities. I prefer the vinyl over traditional latex rubber gloves because I find it much cooler and less constricting. Its also an alternative glove for people who are allergic to rubber gloves. Here I am testing out the gloves in the painting booth using some left over model parts as a test subject.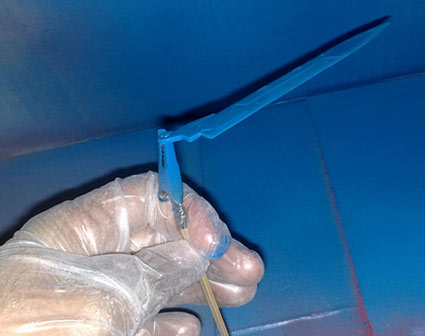 With the vinyl gloves I don't have to fear about the paint hitting my hands anymore. Saves a lot of time in the painting process. With this, I also halved the handle sticks of my
DIY painting clips
so that I can position it farther away from me in the
painting booth
during spraying. The long wooden handle causes it to hit the base of the booth when its in a vertical position.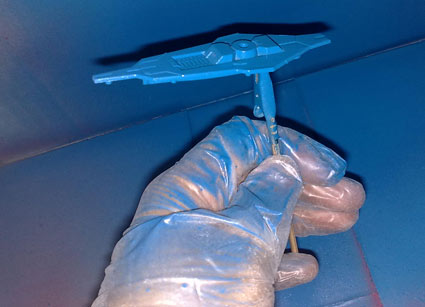 Its supposed to be disposable but I think I can use it for more than one time by just making sure that I remove it properly. This is by making sure that it doesn't roll up to expose its opposite side causing the wet paint to stick together.
Yet another example of the things you can come up with while waiting for your model kit to arrive in the mail... hehehe