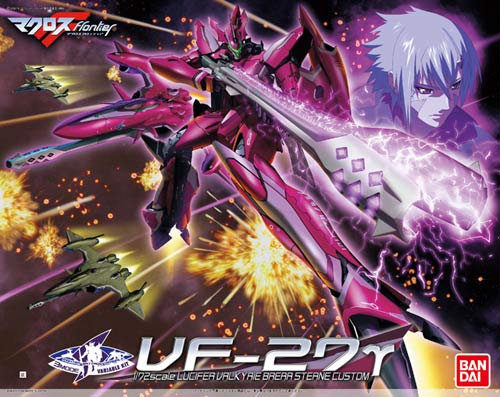 Update:
English Translated manual for the 1/72 VF-27 Lucifer of Brera Stern can be found
here
.
Color guide for Brera Stern's VF-27 Lucifer that he flew as squadron leader of Macross Galaxy's Antares Squadron which was beatifully rendered as a 1/72 model kit by Bandai. The Japanese color guide was once again
taken from Hobby Search
then translated to English by us. The kit comes with a Ranka Lee figure, hence there is a part in the color guide with regards to its coloring.
The 1/72 VF-27 Lucifer of Brera Stern is selling for
$$$$
at Amazon