Just saw this recently, that the
1/60 DX Chogokin VF-27 Lucifer of Brera Stern
is up for pre-order already at various
online shops
.
HLJ's
pre-order price is Y15,200 (regular price is
16000
) but over at
Amiami
its only 11,720 yen.
HWJapan
is offering it up for
13600 yen
. The difference now between Amiami and HWJapan is the cost of shipping to your area. The DX VF-27 is expected to be shipped by February 2010. The suggested retail price of Bandai for the DX VF-27 Lucifer is 16,000 yen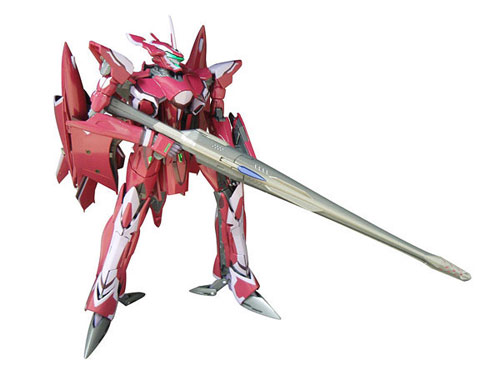 The VF-27 Lucifer was made famous in the Macross Frontier series. Piloted by cyborg Brera Stern of Macross Galaxy's Antares Squadron. Its avionics was patterned after the YF-21 of Macross Plus which used a brain interface so that the pilot could fly the plane using only his thoughts. Like the VF-25 Messiah of the SMS Squadron of Macross Frontier, the VF-27 was also based on the prototype YF-24 Evolution.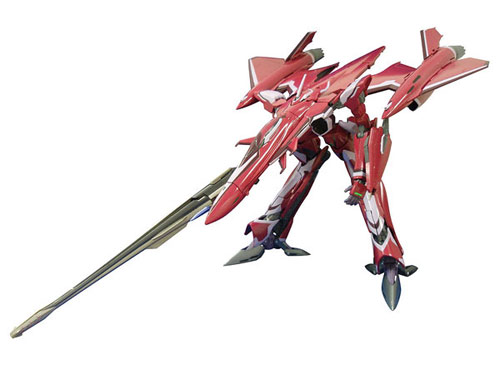 The VF-27 doesn't need any super packs to enhance its performance because it already has auxiliary boosters fitted onto its wings, similar to the famous SR-71 Blackbird spy plane of the United States.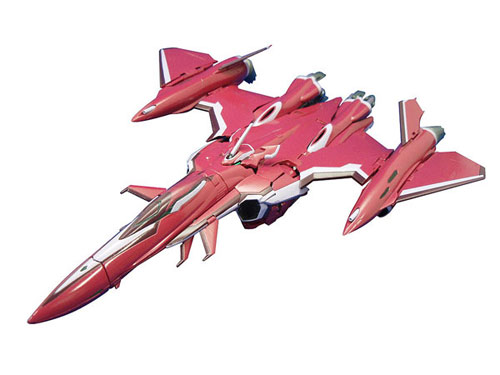 Due also to the size of the Gun Pod, it has to be in the "open" position whenever it is attached to the underbelly of the VF-27 in Fighter mode.
The VF-27 DX Chogoukin has already been making the rounds in
various hobby shows
.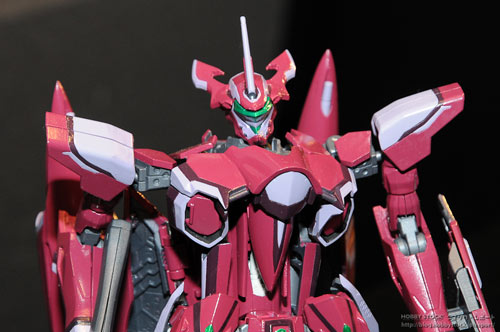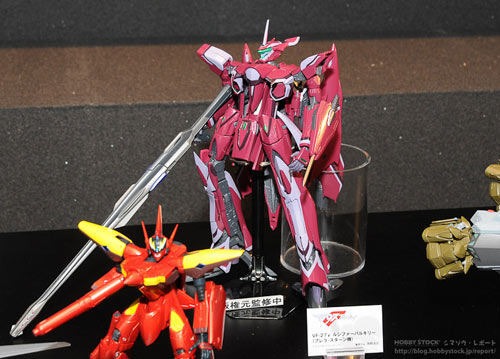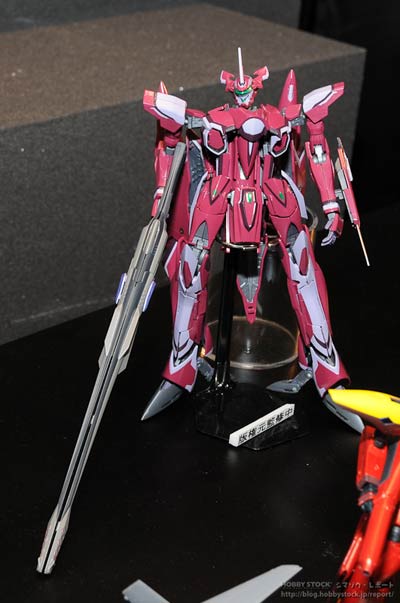 Prior to the release of the 1/60 VF-27, the
1/72 VF-27 Lucifer Model kit also by Bandai
was scheduled to be made available by November 21 of this month.