Update: 10/18/2009
HWJapan also has it up for
pre-order
, cheaper too at 15,040.Yen.
Update: 10/14/2009
Hobby Search has this up for pre-order already
here
and its going for Y17,860.
Yamato Toys
seems to be going into full swing using their license to produce Macross 7 products by announcing right away a new product in this line a few days after announcing that they were making
1/60 VF-22S of Max and Milia Jenius
.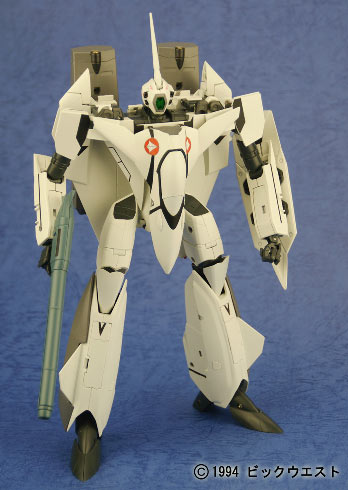 Bet you didn't see this coming, a rendition of the
VF-11C Thunderbolt
Cannon Fodder from Macross 7.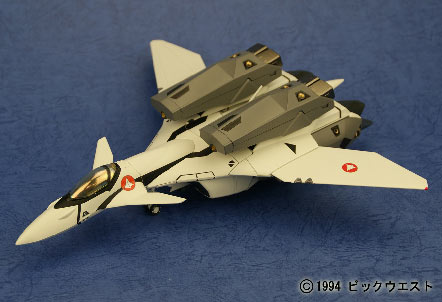 According to the literature on the site, the VF-11C is different from the
VF-11B
that Yamato toys is also selling in terms of the design of the : Gun Pod, Super Pack booster nozzle, Pilot figure and micro missile launcher. And of course the color scheme. The VF-11B has a bayonet on the end of its gun pod while this one doesn't, so I guess there really is a difference?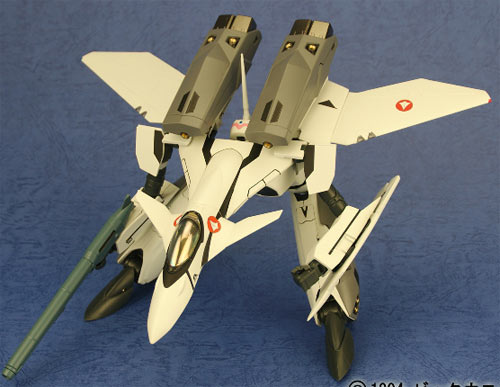 The VF-11C is expected to go on sale on November 2009 and will carry a price of 19,740 yen after taxes. I hope they make an
GBP-1S armored pack for the VF-11C
one, like the one we were shown at Macross 7.
More pictures found in the succeeding pages