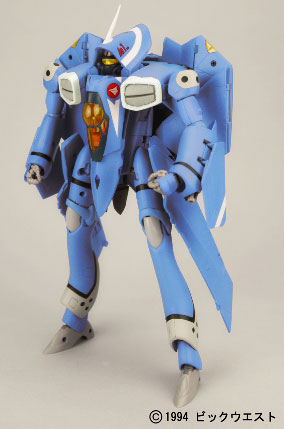 Update: 10/18/2009
HW Japan also has it up for pre-order,
here
and
here
. And its cheaper too at only 15040 yen.
Update: 10/14/2009
Hobby Search has these two up for pre-order already
here
and
here
and its going for Y17,860.
Yamato toys just posted on their site pictures and product page of the VF-22S of
Maximilian Jenius
and
Milia Jenius
from the Macross 7 series. Guess this means that Yamato Toys finally obtained the Macross 7 license to produce toys based on that series. Earlier this year, Yamato Toys released a
1/60 scale version of Gamlin Kizaki's VF-22S
seen in the Macross 7: Dynamite OVA.
With a license to develop Macross 7 (M7) merchandise, Yamato Toys can hopefully develop other fan favorite ships. First thing that pops into my mind are the Gamlin Kizaki VF-17, Basara Nekki's VF-19, Mylene Jenius VF-11, Ray Lovelock and Veffidas VF-17, Docker's VF-19 and of course an
armored VF-11B
.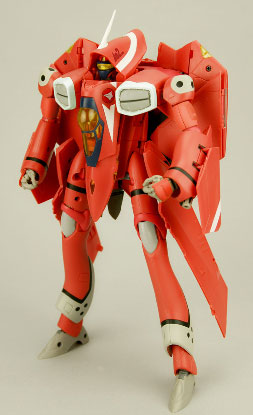 The VF-22S was based on the cancelled YF-21 of Project Nova. The YF-21 was flown by Guld Goa Bowman in Macross Plus. The difference between this and the VF-22S is that it just has normal controls over the YF-21's man-machine cerebral interface system that allows the pilot to fly the plane through brain thoughts alone.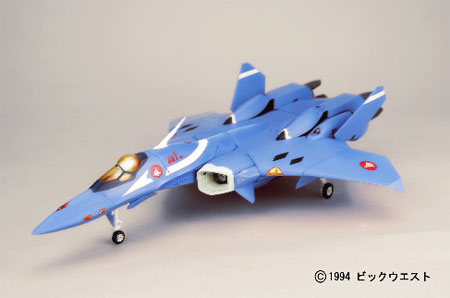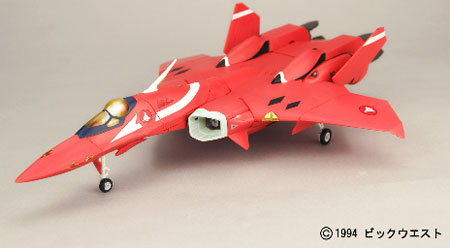 According to Yamato's post, the VF-22S differs from the YF-21 by means of the different head shape, having a large canopy, newer molding and having different thigh panels. In fighter mode the toy will be about 34 cm in length.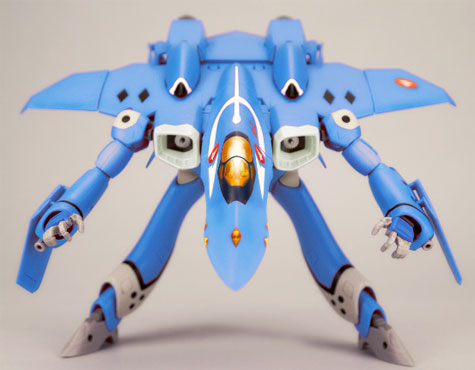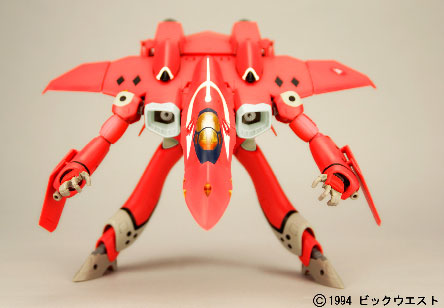 The VF-22S will come with 2 Gun pods, 2 stand attachments, Maximillian Jenius Figure, Fold Booster attachment, stickers and manual.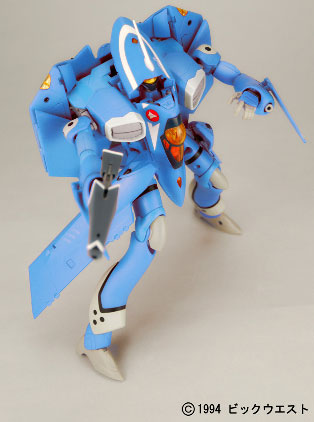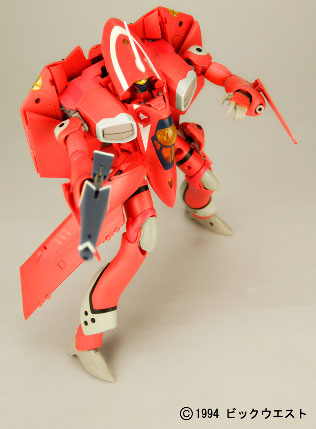 Milia's VF-22S will be release on November 2009, while Max's will be release on December 2009. Each will cost 19,740 yen.
In line with the Macross 7 franchise, Yamato Toys also released the grey colored
VF-22s of Gamlin Kizaki
.