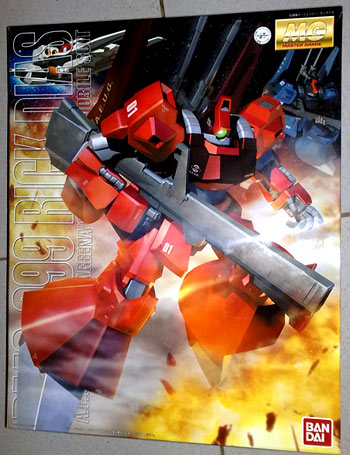 In the continuing saga of the Rick Dias build, I decided to tear down what I had accomplished already for the sake of repainting the head and torso to match the color scheme of the Rick Dias in the TV series, Zeta Gundam. The
color guide for the Rick Dias
says that the chest and head parts are a shade of red brown and black, the series however has it more of a shade of black.
I let myself sleep over it for a day to let it stew. When I woke up I had made up my mind to paint it with a shade of black.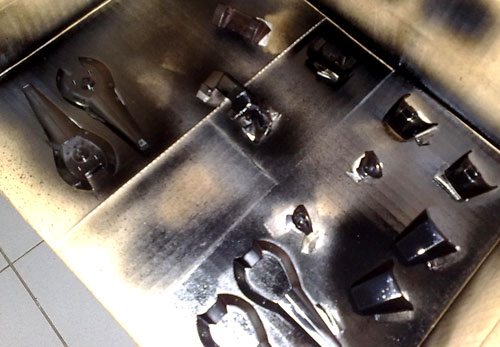 Great timing too, that I had made a new
5 min spray booth
, because the coating of the monza red parts of the model had gone into full swing and I was running out of space where I could paint the parts at.