Update 11/09/2009:
Finally found some alligator clips, so made a part two of this tutorial using the
alligator clips
.
Decided to make my own painting clips like the ones
being sold
to model builders by the hobby industry. Ideally I would have wanted to use the standard
alligator clips
but I wasn't able to find any of that type. What I found in my local hardware store that was small enough to grip even the minutest part were miniature battery clips. They cost about $1.10 for a 4 pack.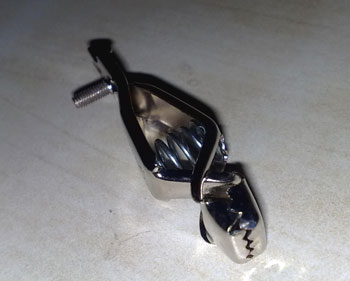 I guess any spring loaded clip will work as long as it can grip the model piece, but not destroy it due to the strength of its clamp nor allow it to fall off once the force of the paint spray hits it.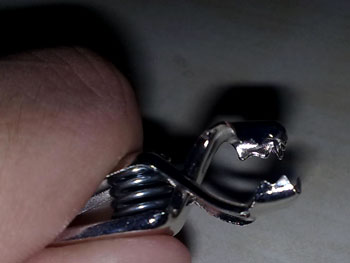 The other parts I needed for this Do-it-yourself project was some cable tie and some barbecue sticks made out of bamboo.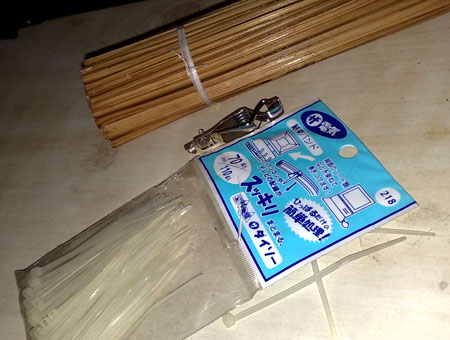 Funny, while rummaging for the cable tie, I've realized that these have been with me for 9 years already. I bought them in Japan at one of those Hyaku-en stores. Hyaku-en translates literally to 100 yen. Everything that's sold in those stores is priced at 100 yen. Anyway, back to the topic at hand.
Assembly is quite straightforward. Fasten the battery clip to the thickest end of the barbecue stick with the cable tie (I use two) then trim off the excess of the cable tie with a
nipper
.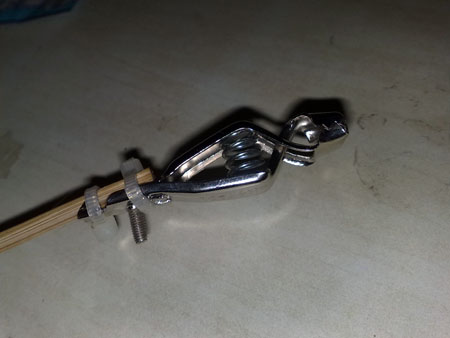 Here's a shot of the finished product showing it end to end.

And of course, don't forget to test it by clamping it on to a model part. Looks good clamping on to some Gundam feet.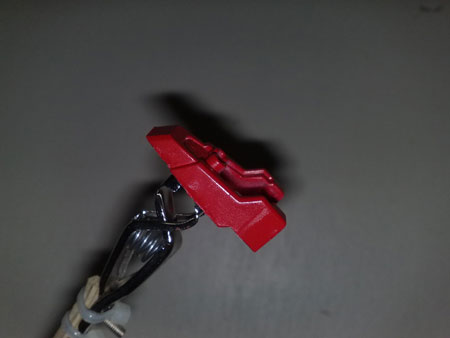 The benefit of a painting clip in model painting is that you can easily turn around the part for painting as well as move it around so that you can see if you had painted the part thoroughly. Not to mention that you don't get to touch the model part which could leave some oils from your hand on to the model parts surface that could prevent the paint from sticking. It makes it easier too, to move the part from the
painting booth
to your drying area. There is also a reduction in the amount of masking tape to be used, since I won't be using it to tape the part to either the spray booth or to the end of a stick during painting.