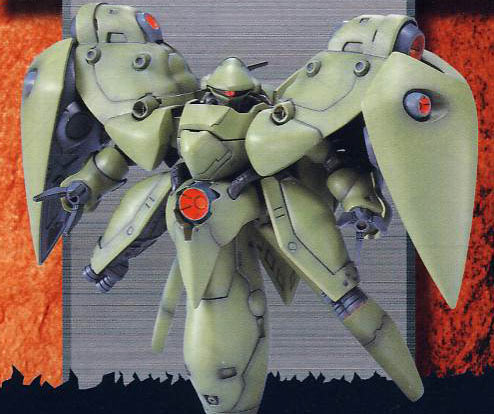 Anavel Gato's Neue Ziel Mobile Armor from the Gundam 0083: Stardust Memory OVA released as a
Super Deformed
model kit by
Bandai
in 2001. Anavel Gato was the main antagonist of Gundam 0083 and was part of the exiled Zeon forces who survived the final battle between the Principality of Zeon and the Earth Federation during the One Year War.
In Stardust Memory, which happened a couple of years after the One Year War. Anavel Gato and his remnant Zeon Forces were responsible for the hijacking of one of the two Gundam units being developed by the Earth Federation forces. The reason he hijacked Gundam was because of its capability to launch nuclear weapons which was going to be a central piece in their plans.
The SD Neue Ziel is selling for
640 yen
at
HobbyLink Japan
,
680 yen
at
Hobby Search
. Construction Manual for the SD Neue Ziel was translated to English from the Japanese manual posted at
Dalong's Gunpla & Model Kit Review site
.




Available at these Online Shops:
Related Products