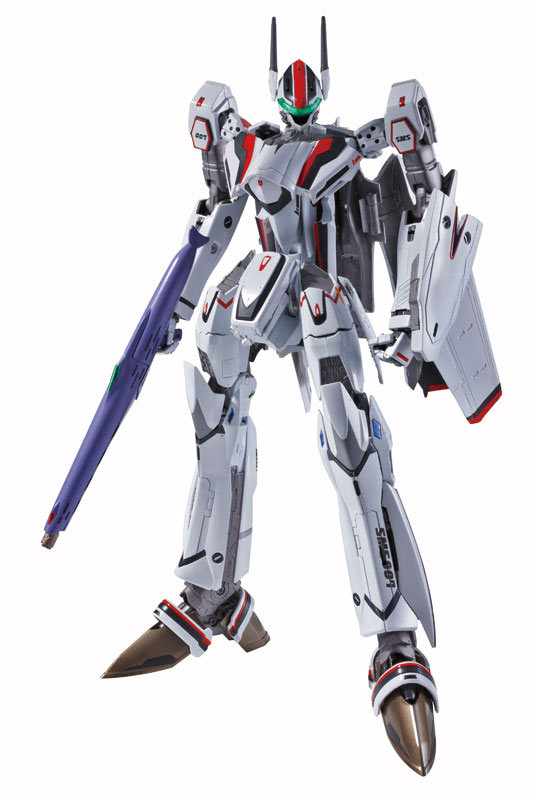 Update:
I see it being sold at Amazon for
$178.20
Was excited by the news this July that Bandai was doing a version 2 of the
DX Chogokin 1/60 VF-25F Messiah Valkyrie
of Alto Saotome that originally came out in December 2008. The version 2 is scheduled to be released by October of this year, pre-order had already started in some
online hobby shops based in Japan
.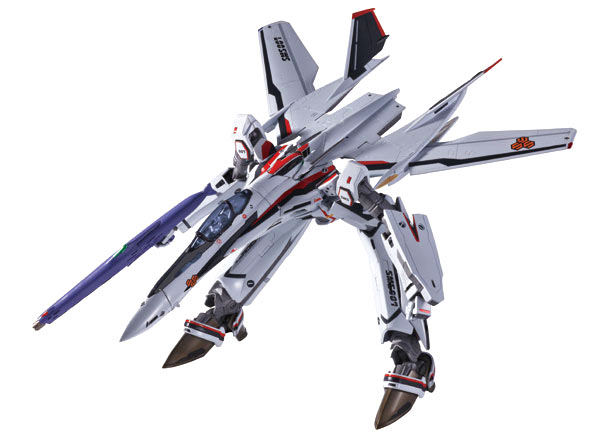 Bandai is boasting that this version is closer to the version found in the anime. Judging from the picture and the 1/60 VF-25F that I have, the renewal version seems closer to the 1/72 VF-25 model kits also released by Bandai that was personally supervised by
Shoji Kawamori
during its construction. I for one am happy that the crotch position of the renewal version in Battroid mode finally matches the one with the 1/72 model kit version. I tell you, I took a long time comparing the 1/72 model kit version with the image in the
1/60 DX VF-25F manual
because I thought that they didn't seem right.
The pre-order price of the DX Chogokin VF-25F Messiah Valkyrie Alto Custom Renewal Ver is
10,150 yen
at
Amiami
,
11900 yen
at
HobbyLink Japan
,
11900
at
Hobby Search
. The 10,000 yen price is similar to the original release price of the 1/60 DX VF-25F Messiah, but thanks to the depreciation of the US Dollar, will cost more than the original if you are buying it from overseas.