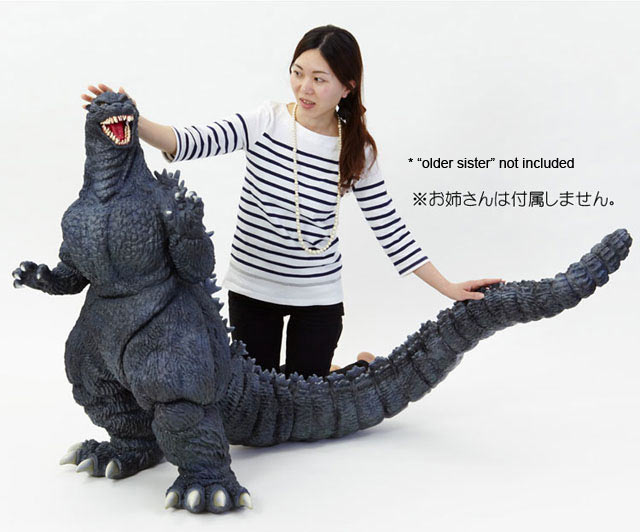 Was googling the announced 1/80 Soft Vinyl Godzilla kit by Kaiyodo when I chanced upon this product
image
at CollectionDX I couldn't help but let out a hearty laugh (translation inserted). Those guys at Kaiyodo do sure have a sense of humor.
In asian cultures, its usually customary to refer to an older female as "older sister" even if you aren't related. Even older female cousins are usually referred to as "older sister".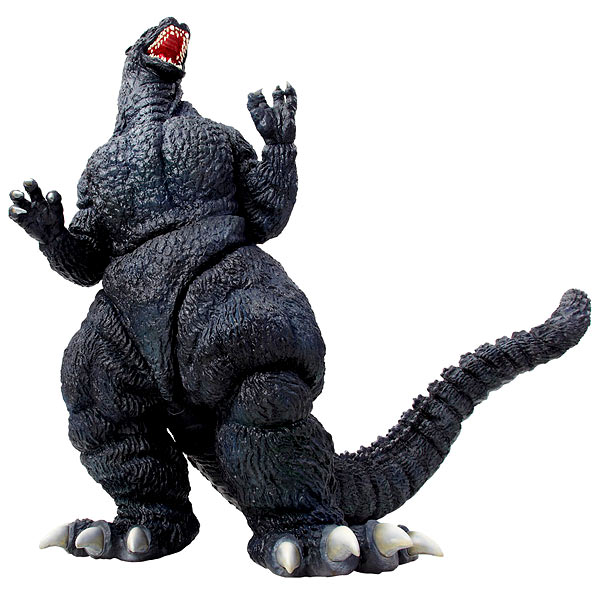 The 1/80 Soft Vinyl Godzilla by Kaiyodo is quite expensive however, its out for pre-order for
110,000 yen
at
Amiami
,
108,572 yen
at
HobbyLink Japan
. Its scheduled to come out by October of this year.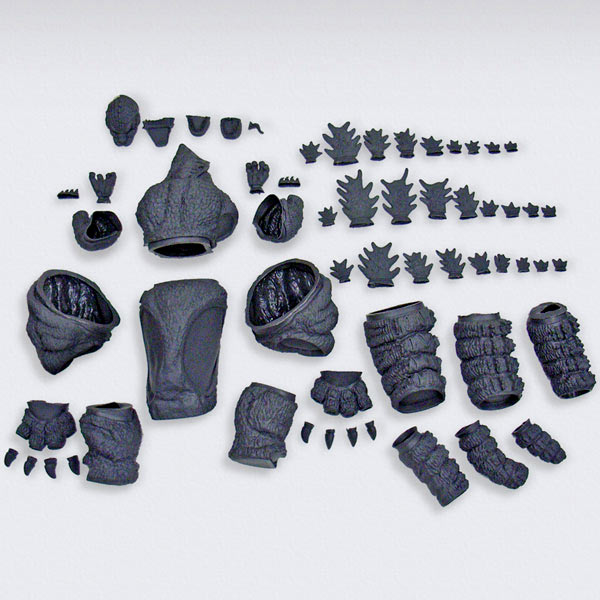 Growing up I watched a lot of
Godzilla
movies thanks to a Mom & Pop VHS rental place that had a huge personal collection of old Godzilla movies that they rented out. I was surprised to find out too that even my uncle knew about Godzilla. He walked in on us cousins watching this and he said that he watched this when he was a boy and there was actually a string of movies out already where Godzilla fought other monsters. Turns out that Godzilla first came out in the 50's.
As I was writing this, my son came into our room and asked what the "dinosaur" was. That question set a sparkle in my eye as I'm suddenly pondering on whether to introduce my son to his very first Godzilla movie. Hope he will like it as much as I liked it when I was growing up.