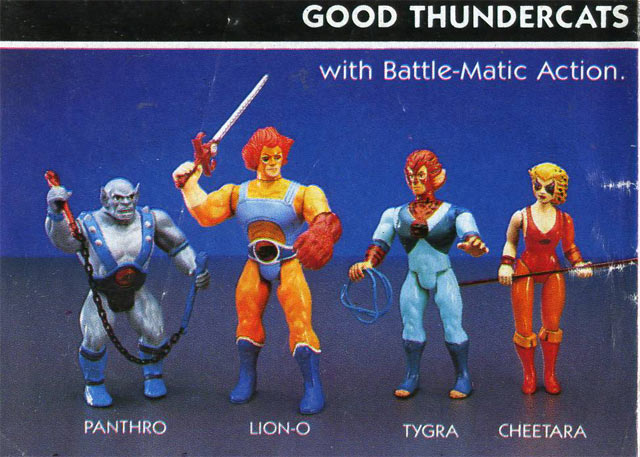 Found this in some of my stuff that was sent over from my parents house. Its a fold out catalog that came with some ThunderCat toys released by LJN during the mid 80's. I loved the ThunderCats, when I was young I had Lion-O then my mother bought me the Thunder Tank and Panthro for my birthday. I don't know why, but whenever I see Lion-O in the cartoon, it reminds me of the
young David Hasselhoff
during his Knight Rider days *snicker*
Sadly they got lost when a relative decided to appropriate my old toy chest for herself without telling me. Too late to do anything when I found out about it already. Oh well, that's life, all I have left is this catalog and a ring battery pack that you stick to the back of the Lion-O figure to make his eyes light up.
The Battlematic action was a lever in the back that if you depress actually moves an arm or something like that.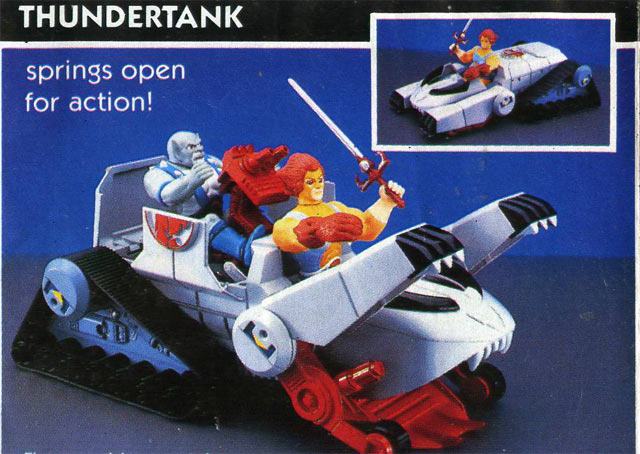 Now the ThunderTank, that was one amazing toy. Its in the closed position and when you press something somewhere ( I don't remember) its mouth opens up, its front paws go up and the gun in the rear cabin container pops up. This toy was actually huge, I guess it was about more than a foot long. The downside of the ThunderTank was that the treads were made of rubber and they ripped easily. I remember getting a sewing needle and sewing those tracks back together when they broke.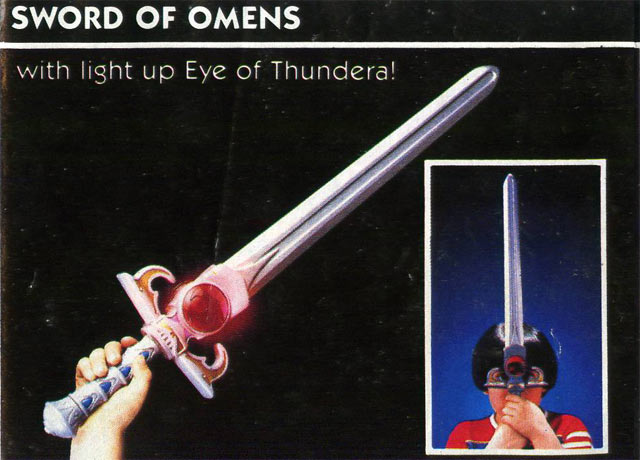 My brother had the Monkian action figure, but he could care less about his toys. I regret not taking care of his toys... hehehe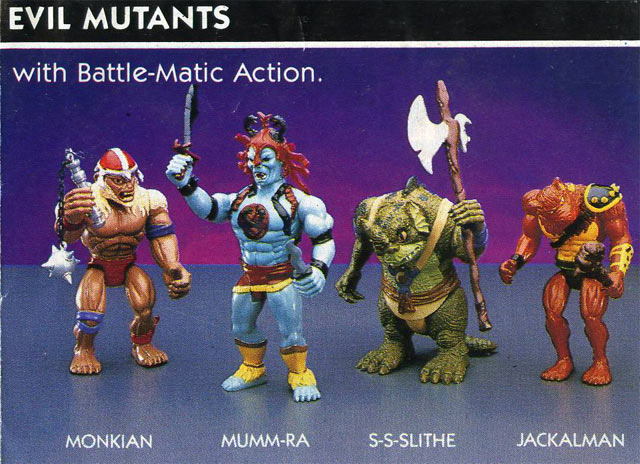 Along with the Monkian figure, he was given the Sky Cutter for his birthday.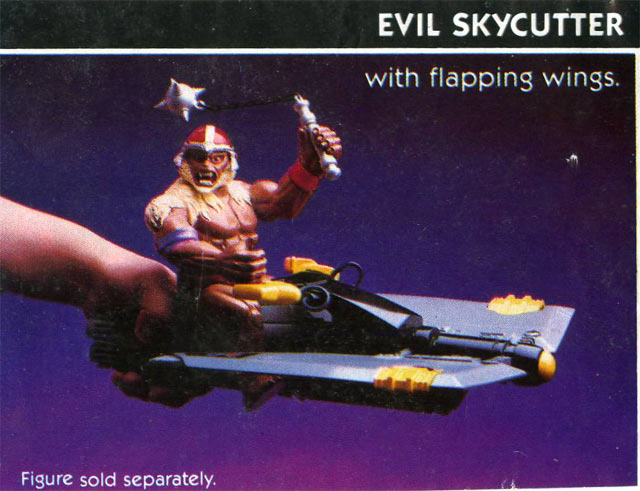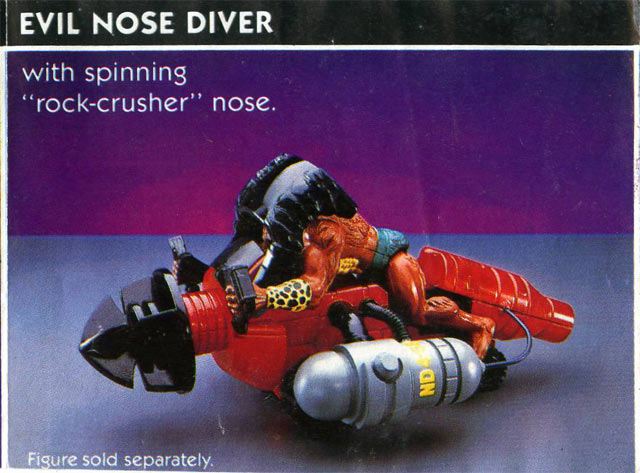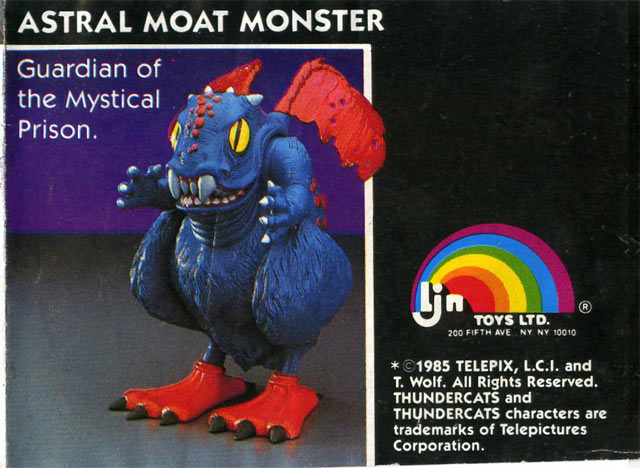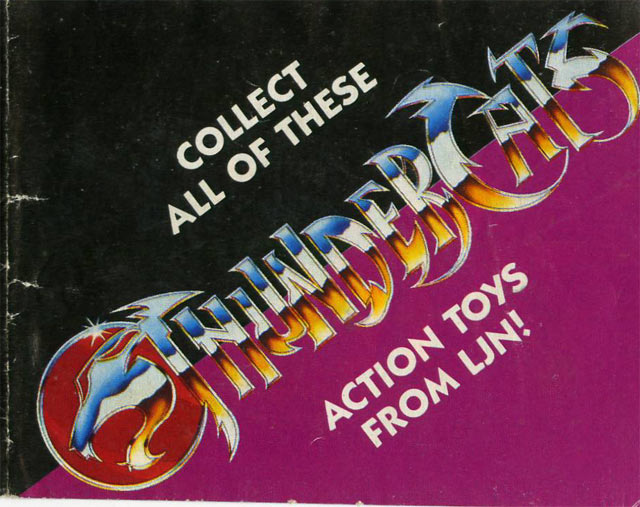 Click on the images below to see them to see them in their expanded form, they're actually back to back images.
ThunderCats, for me, actually had one of the best opening songs in a cartoon series. I just loved listening to that song whenever it came out.