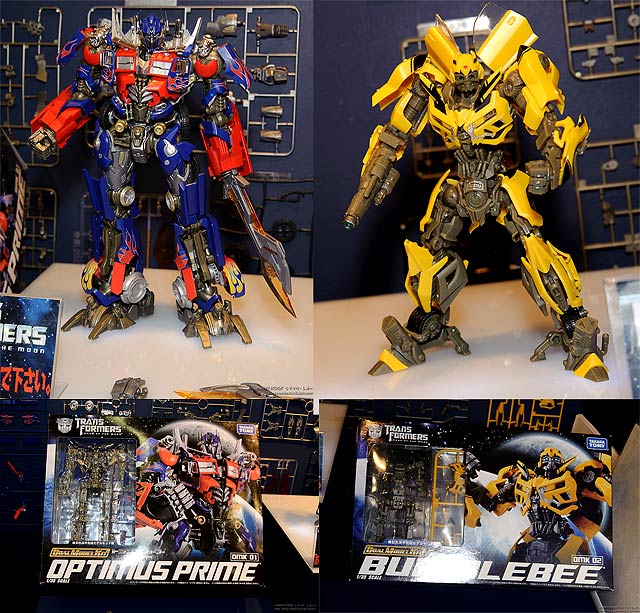 Update:
Manual and Color Guide for the
DMK Optimus Prime
and
DMK Bumblebee
was translated to English.
Update:
Found out that these are
up for pre-order already
Well this is definitely the show stealer for me at the 50th Shizuoka Hobby Show, the 1/35 Dual Model Kit Optimus Prime & Bumble Bee from the
Transformers: Dark of the Moon
movie. I don't even care anymore on whether the movie is going to suck or not because I have proof already that the merchandise is going to rock!
I mean, just look at the size of Optimus Prime's frame. I get goose bumps looking at the level of detail and the possibilities of painting & building this model kit. Credit to HobbyStock Blog for the photos, more can be found at their site,
here
I hope they also release other Transformers from the movie into 1/35 Dual Model Kits.